WELCOME, CURIOUS EXPLORER!
To a journey of vibrant discovery with Tattvalogy! We applaud your insatiable thirst for knowledge as you delve into the captivating tapestry of India's fascinating facts and stories. Get ready to be enchanted, enlightened, and energized by the wonders that await. Let's dive into the heart and soul of India together!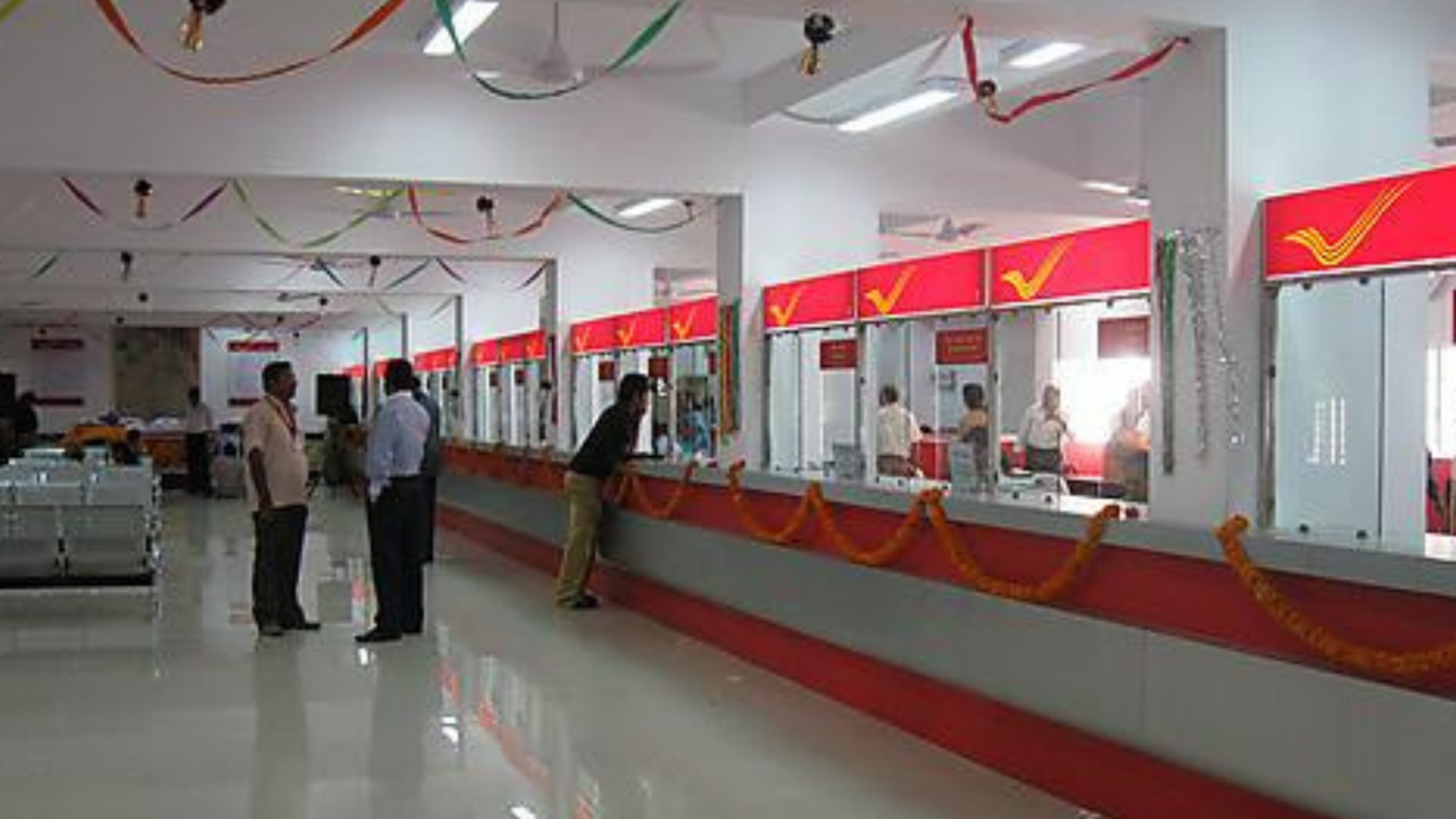 India has the largest Postal Network in​ the world with over 1, 55,015 Post Offices (as on 31.03. 2009) of which 1, 39,144 (89.76%) are in the rural areas. At the time of independence, there were 23,344 Post Offices, which were primarily in urban areas.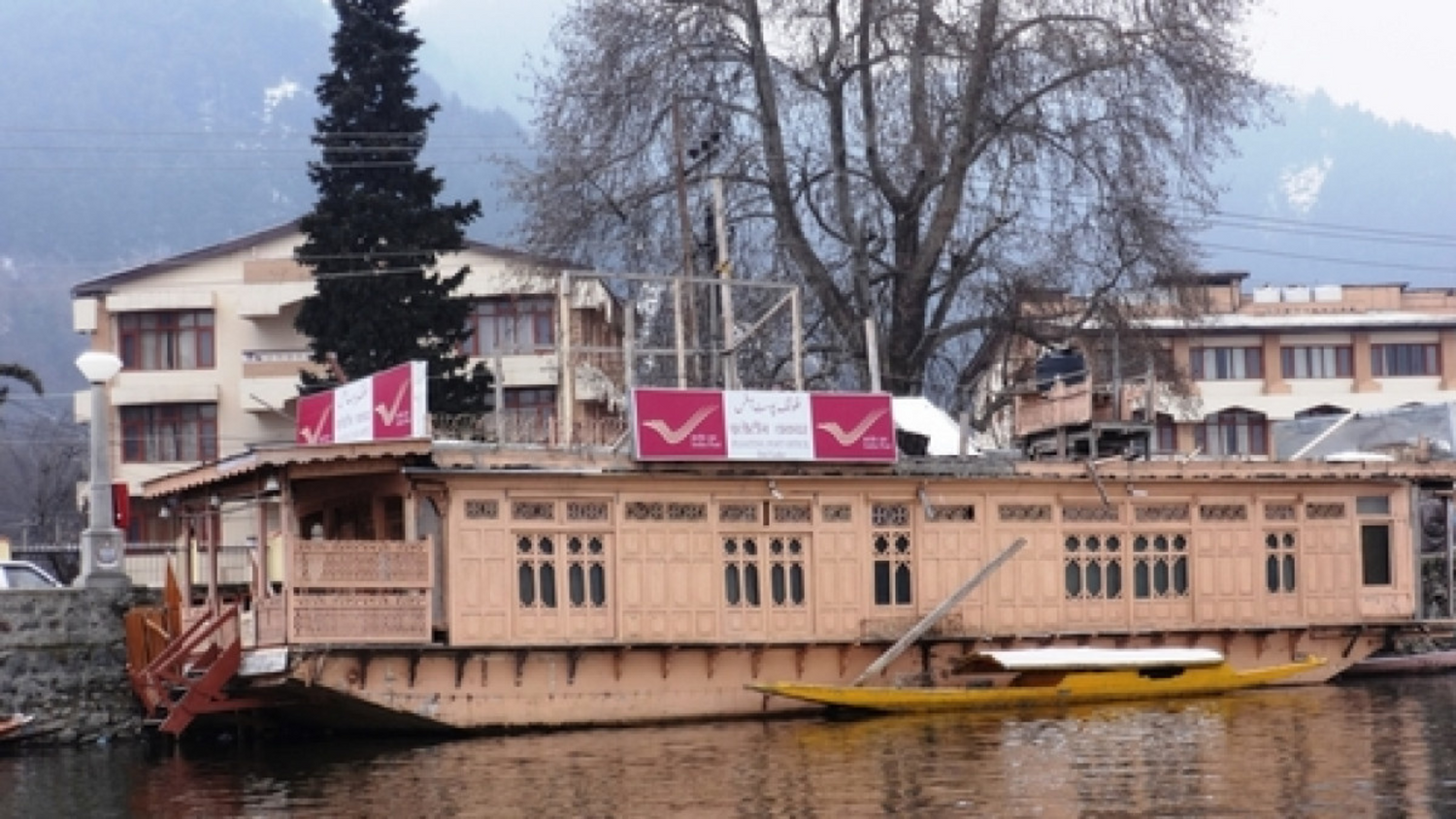 Situated on the serene Dal Lake in Kashmir, India boasts a unique attraction - a floating post office. This operational post office, established in 2011, floats atop a traditional wooden houseboat, combining the charm of the region with modern postal services. Visitors can not only send mail from this picturesque location but also experience the blend of tradition and innovation that defines this remarkable post office.
Mawsynram, located in the Indian state of Meghalaya, holds the distinction of being the wettest place on Earth. With an annual average rainfall of around 467 inches (11,871 millimeters), this village experiences relentless and exceptionally heavy monsoon rains, shaping its lush and vibrant landscape. The unique weather phenomenon makes Mawsynram a captivating destination for those intrigued by extreme climatic conditions.
The Bandra-Worli Sea Link in Mumbai, India, is a marvel of engineering, boasting a fascinating fact: it is constructed with an astounding length of steel wires equivalent to the Earth's circumference. This architectural wonder stretches over the Arabian Sea, connecting the neighborhoods of Bandra and Worli, and its intricate network of steel wires underscores the magnitude of human ingenuity.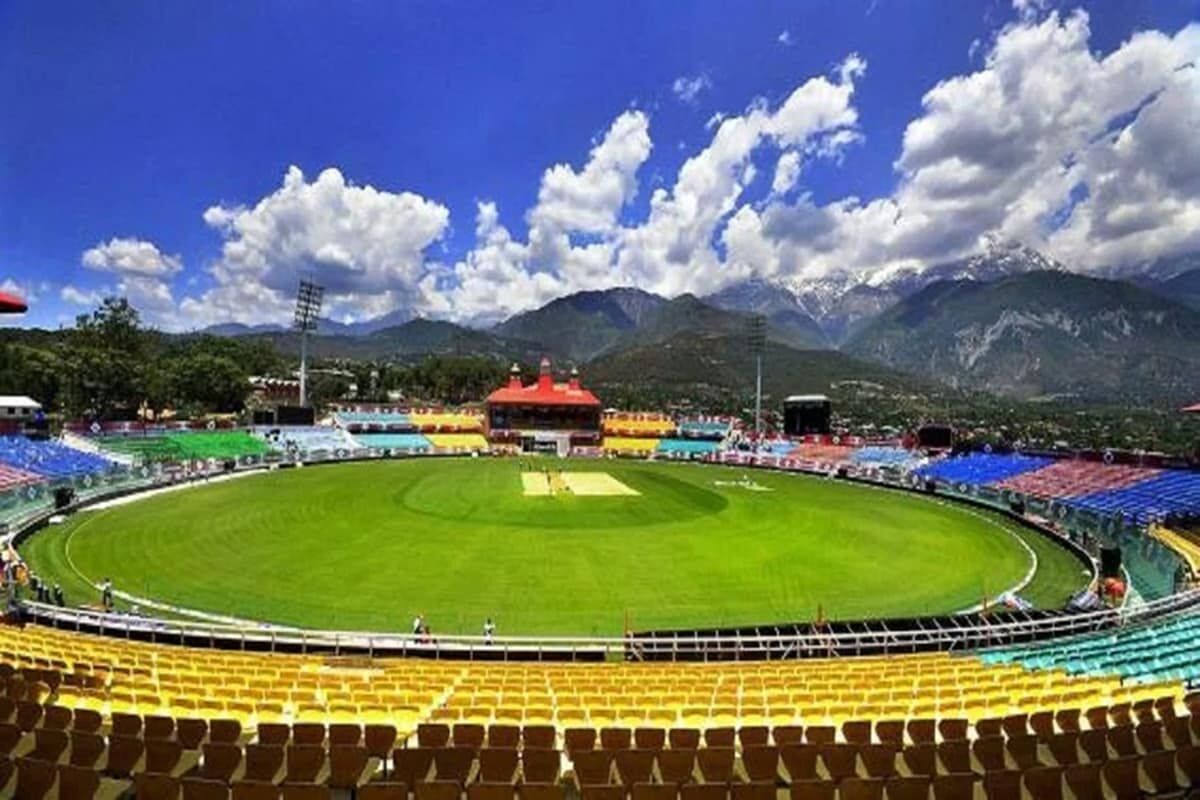 Perched amidst the picturesque Himalayas, the Chail Cricket Ground proudly holds the title of being the highest cricket ground in the world. Located in the Indian state of Himachal Pradesh, this breathtaking venue offers players and spectators alike a truly elevated sporting experience.
India's Chandrayaan-1 mission made a historic discovery by confirming the presence of water molecules on the Moon's surface, fundamentally changing our understanding of lunar composition and its potential for future exploration.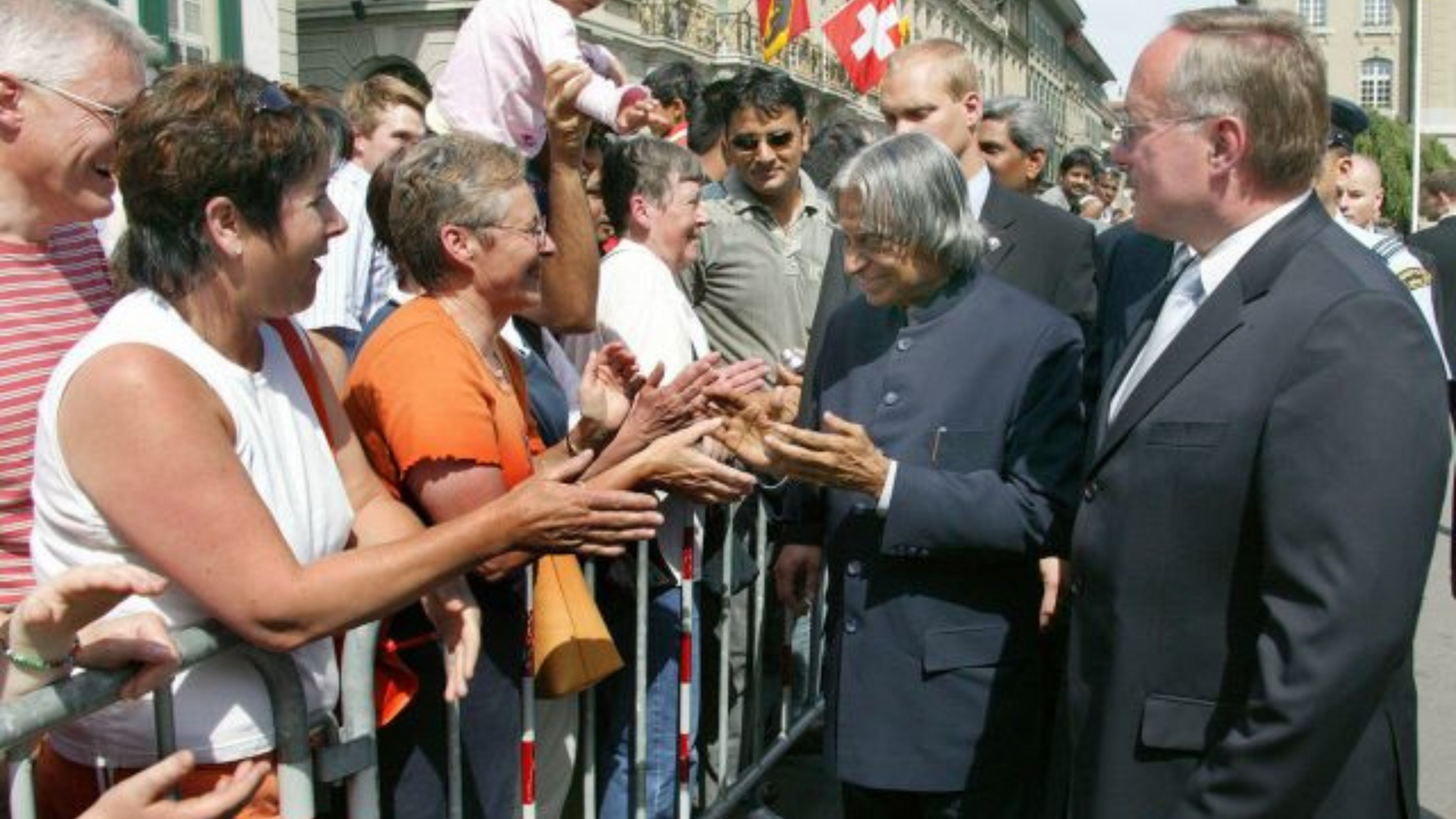 Switzerland's Science Day, celebrated on May 26th, pays tribute to the esteemed former President of India, Dr. APJ Abdul Kalam, acknowledging his profound contributions to science, education, and international collaboration.
In a remarkable display of resourcefulness, India's space program took its initial steps as the country's first rocket was ingeniously transported to the Thumba Equatorial Rocket Launching Station using a humble bicycle, exemplifying the nation's early commitment to space exploration.
India proudly holds the distinction of hosting the world's second-largest English-speaking population, reflecting the widespread influence of the language and its role in the country's diverse linguistic landscape.
India stands as a global leader in vegetarianism, boasting the largest population of vegetarians who embrace this dietary and cultural choice for a variety of reasons.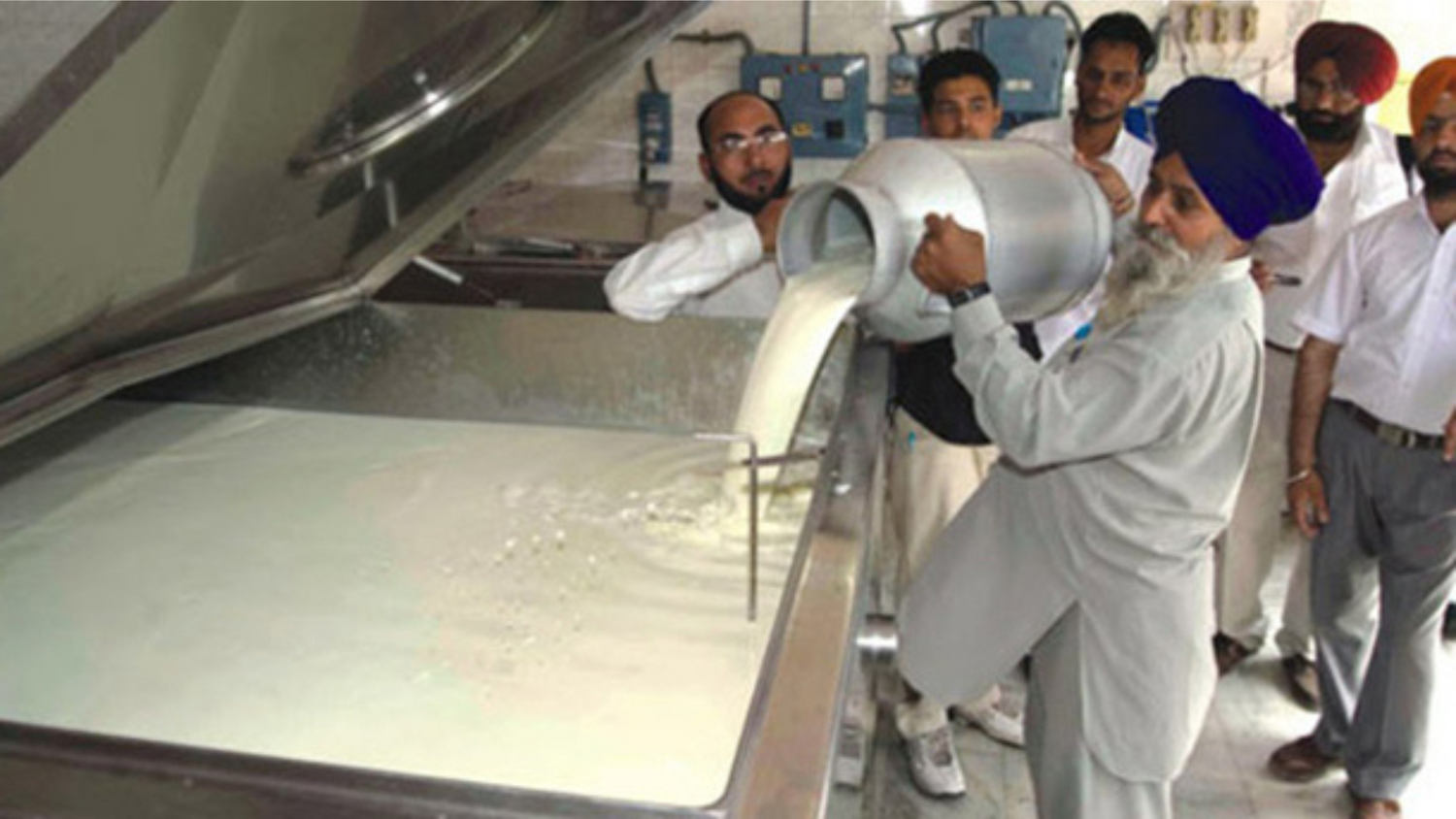 India holds the title of being the world's largest producer of milk, contributing significantly to the global dairy industry through its extensive network of dairy farms and cooperative efforts.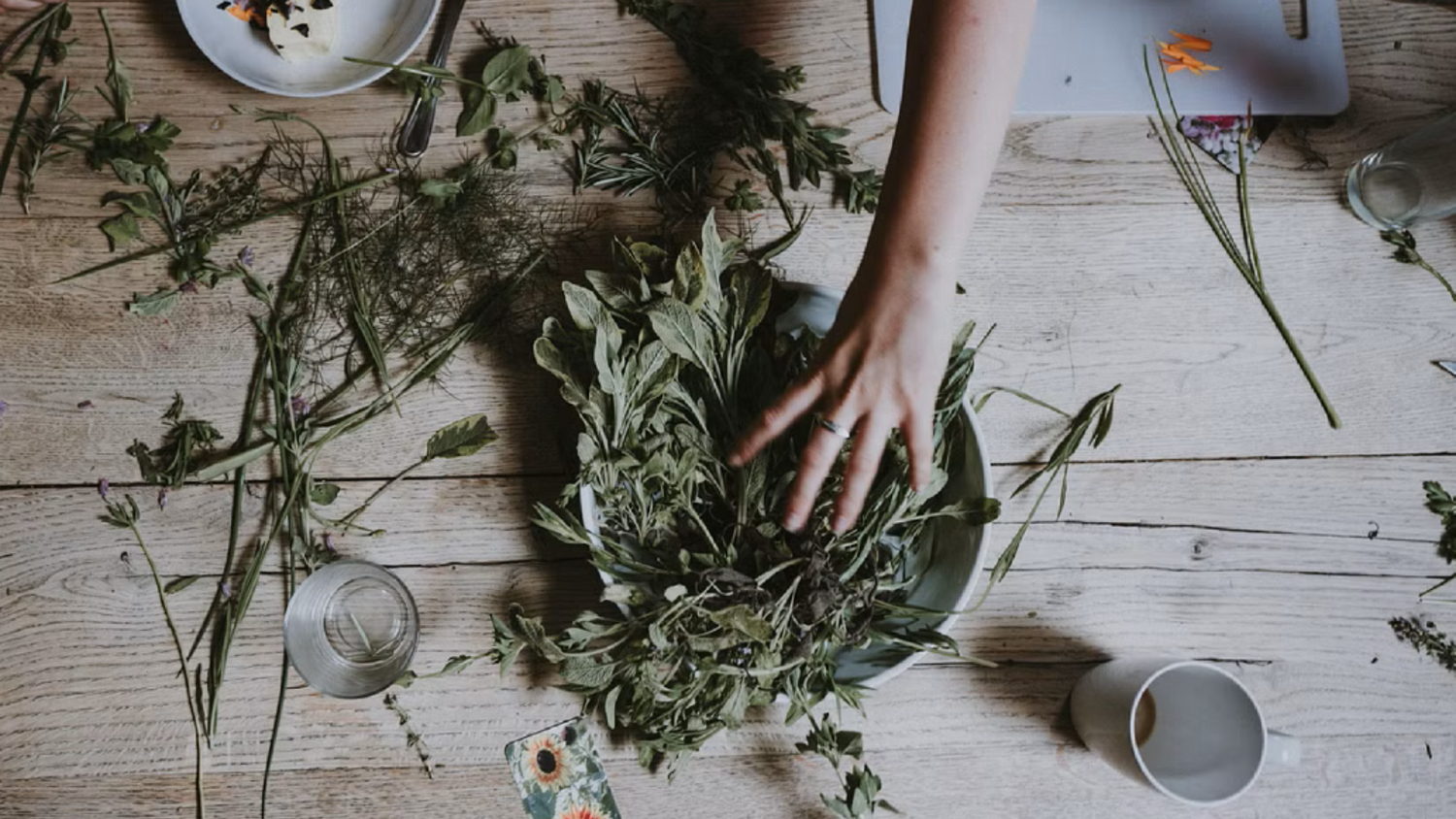 The roots of shampoo innovation trace back to ancient India, where an early version made from natural herbs was utilized for hair care. This traditional concoction marked the inception of a grooming practice that eventually evolved into the diverse range of shampoos we use today.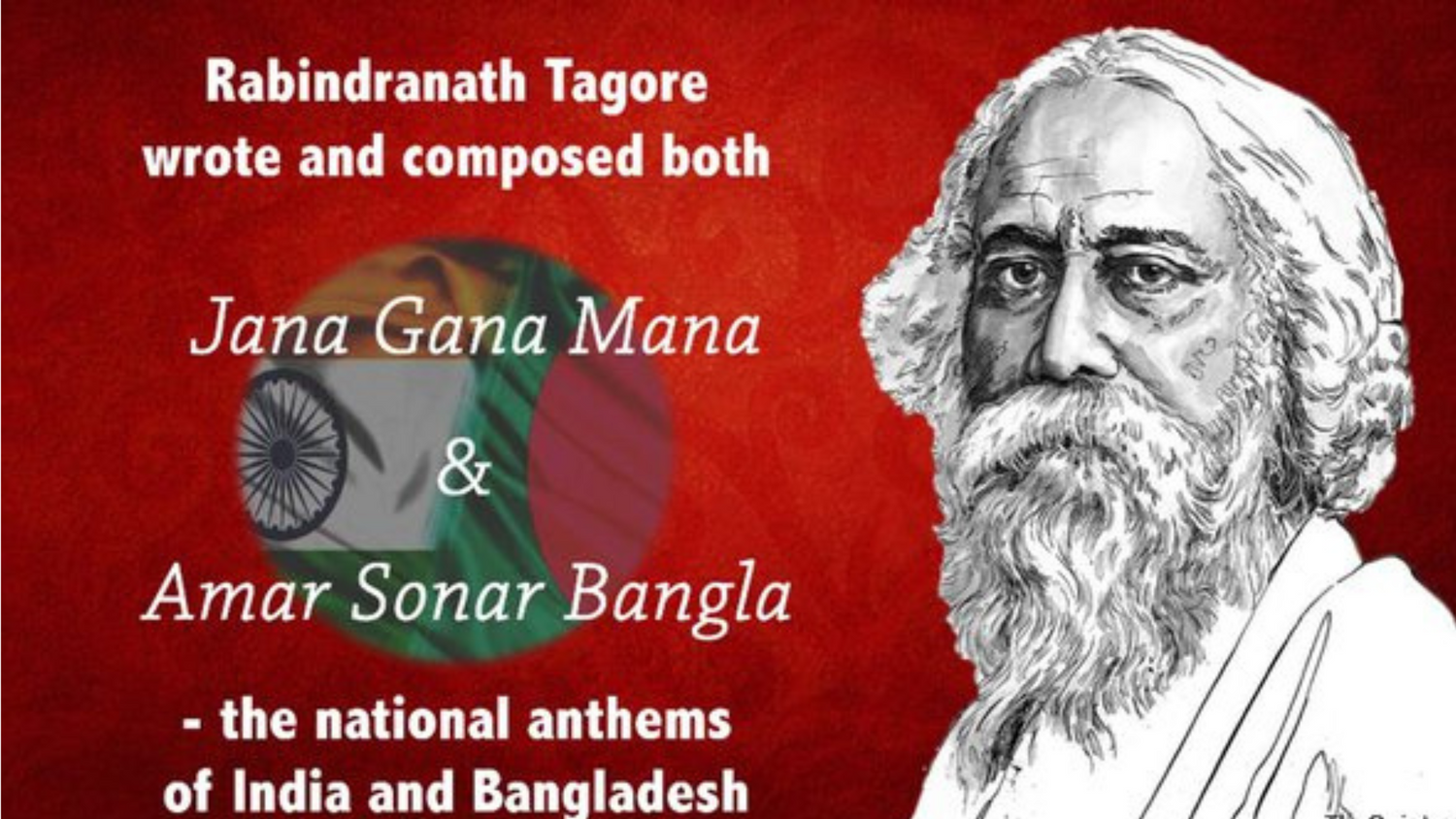 Renowned poet and philosopher Rabindranath Tagore's creative legacy extended beyond India, as he composed the national anthem of Bangladesh, "Amar Shonar Bangla," evoking a profound sense of unity and patriotism among the Bangladeshi people.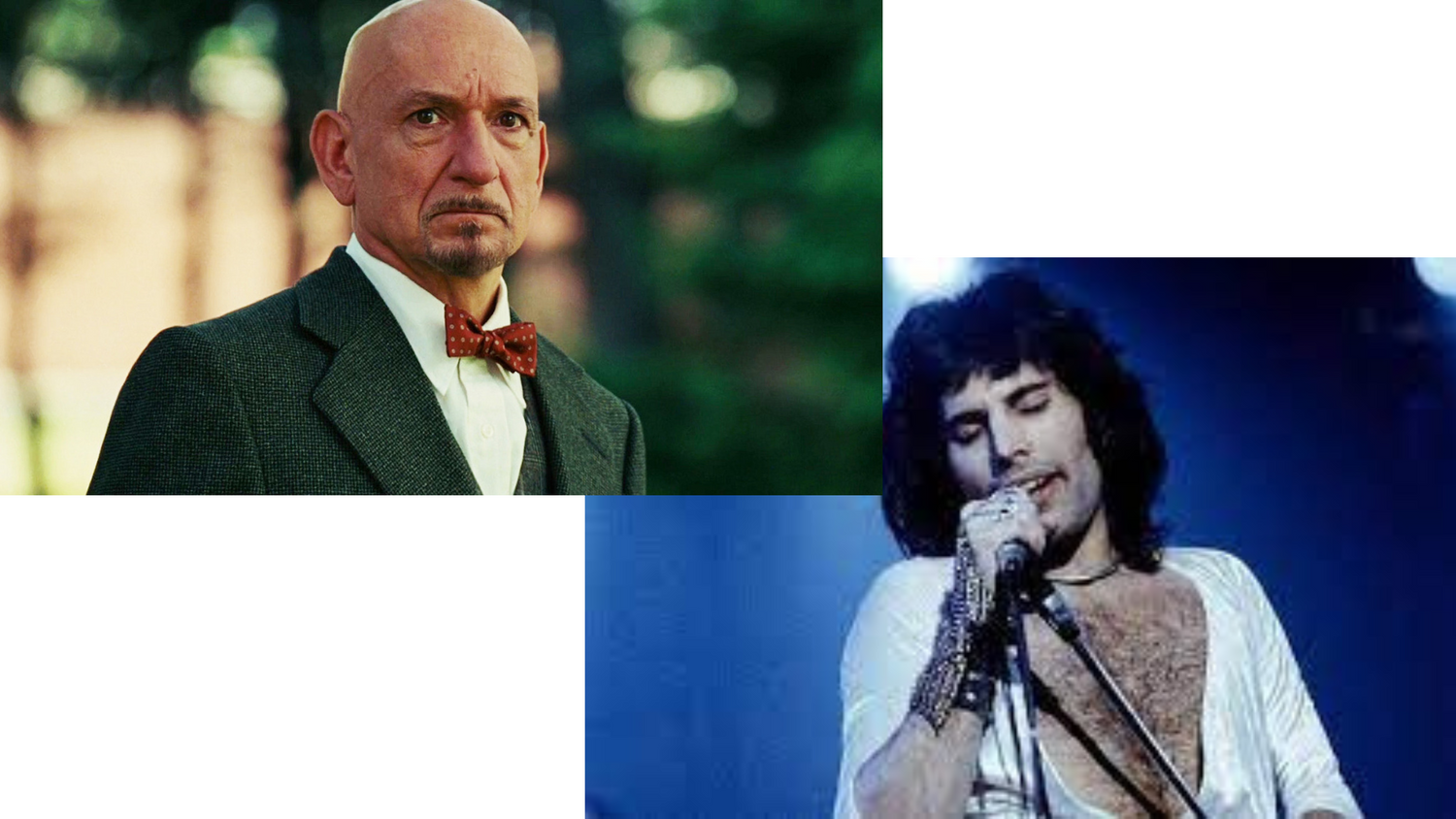 Freddie Mercury, originally named Farrokh Bulsara, and Ben Kingsley, born as Krishna Pandit Bhanji, both of Indian origin, achieved global fame in the realms of music and acting, respectively, showcasing the diverse talents that stem from their Indian heritage.
India holds the distinction of being the historical birthplace of diamond mining, with the first known diamond mines dating back to ancient times, showcasing its rich history in the trade of these precious gemstones.
In a unique instance of democratic dedication, a solitary polling station was established in the Gir Forest area of India, catering to the lone resident voter in this remote region, ensuring that every eligible citizen has the opportunity to participate in the electoral process.
Snakes and Ladders, known as "Moksha Patam" in ancient India, originated as a game designed to teach moral values and the concept of karma. This traditional board game evolved into the widely recognized pastime, emphasizing the interconnectedness of life's ups and downs.
The Chenab Bridge in Jammu, India, stands as the highest rail bridge globally, spanning the deep Chenab River gorge and showcasing India's engineering prowess in constructing vital infrastructure amidst challenging terrains.
India boasts the world's highest motorable road, the Khardung La pass in the Ladakh region, which offers intrepid travelers a breathtaking journey through the towering Himalayan landscape.
India proudly houses the world's largest sundial, the Samrat Yantra, situated within the Jantar Mantar observatory in Jaipur. This magnificent structure highlights India's historical contributions to astronomy and scientific innovation.
The iconic Taj Mahal is gradually changing its color due to air pollution and environmental factors. The deposition of airborne pollutants, especially sulfur dioxide, is leading to the discoloration of the pristine white marble facade of this architectural marvel.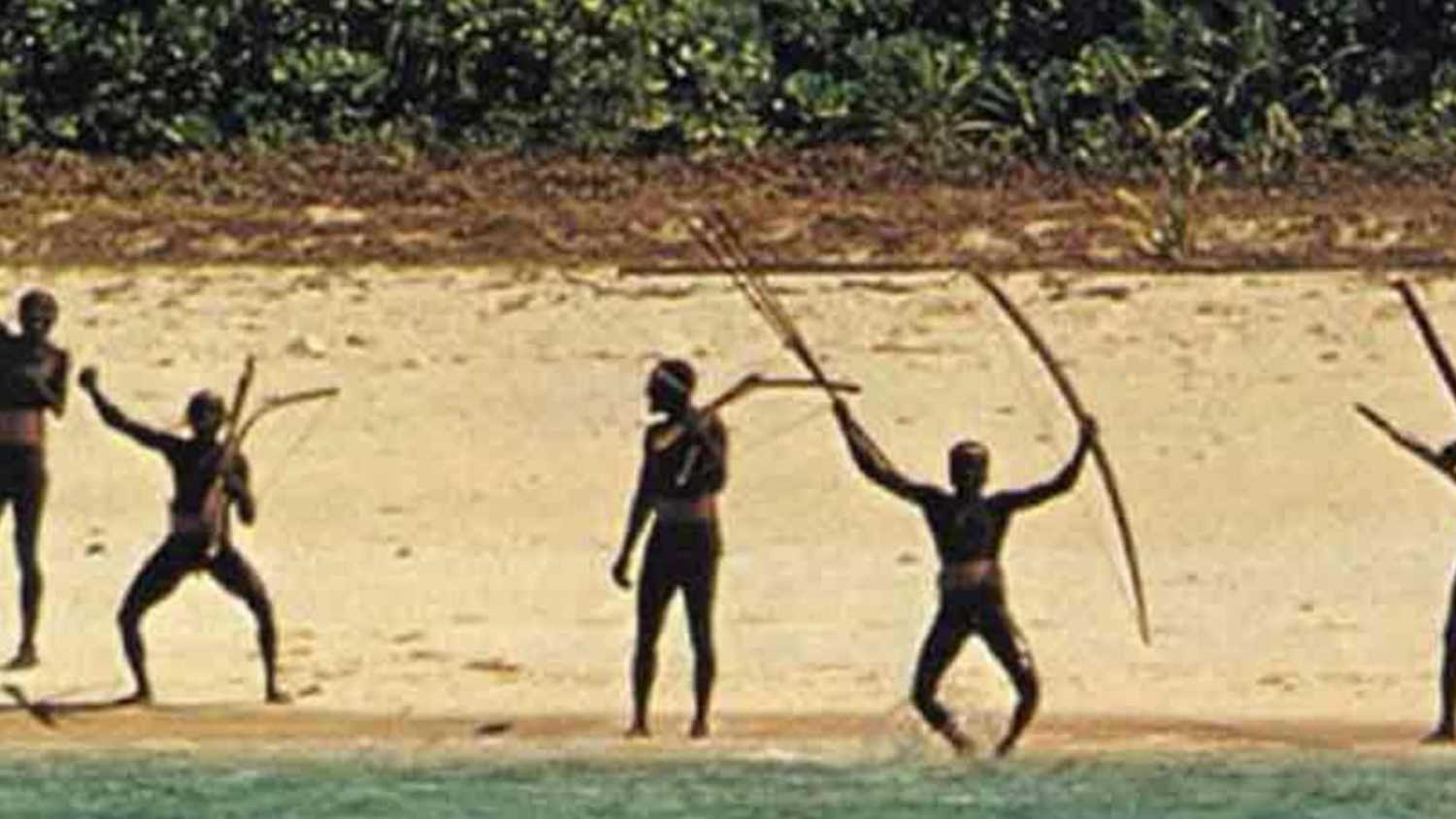 North Sentinel Island, located in the Bay of Bengal, remains one of the last untouched places on Earth, as its indigenous inhabitants, the Sentinelese people, have had little to no contact with the outside world, preserving their unique culture and way of life.
India's vibrant culinary heritage is fueled by its status as the source of 70% of the world's spices, with the state of Kerala being a prominent hub, contributing a substantial portion of these aromatic treasures.
India proudly holds the record for the world's tallest statue, the Statue of Unity, honoring the visionary leader Sardar Vallabhbhai Patel. Standing at 182 meters (597 feet), it surpasses the Statue of Liberty in the USA, which stands at 93 meters (305 feet), symbolizing India's commitment to monumental achievements.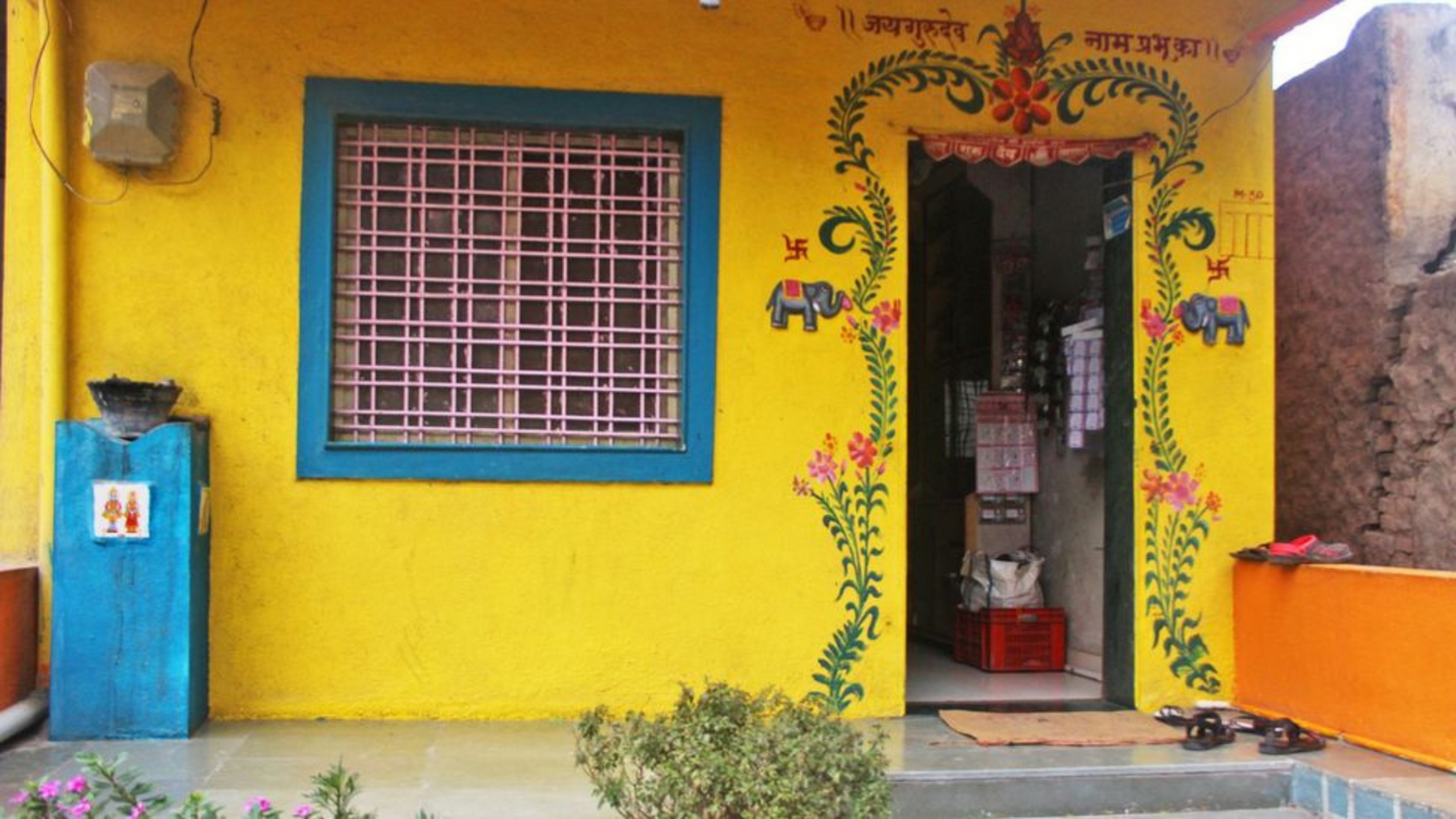 In the village of Shani Shingnapur in India, houses are built without doors as a reflection of the residents' strong belief in a local deity, Lord Shani. It is believed that this unique practice helps to maintain trust and security within the community, showcasing the power of faith in shaping cultural practices.
India has displayed its dominance in the sport of Kabaddi by winning every single edition of the Kabaddi World Cup, showcasing its unparalleled prowess and commitment to the traditional game.
The colossal scale of India's railway network is evident in the staggering number of daily passengers, which equals the entire population of Australia, making it one of the world's most extensive and heavily used rail systems.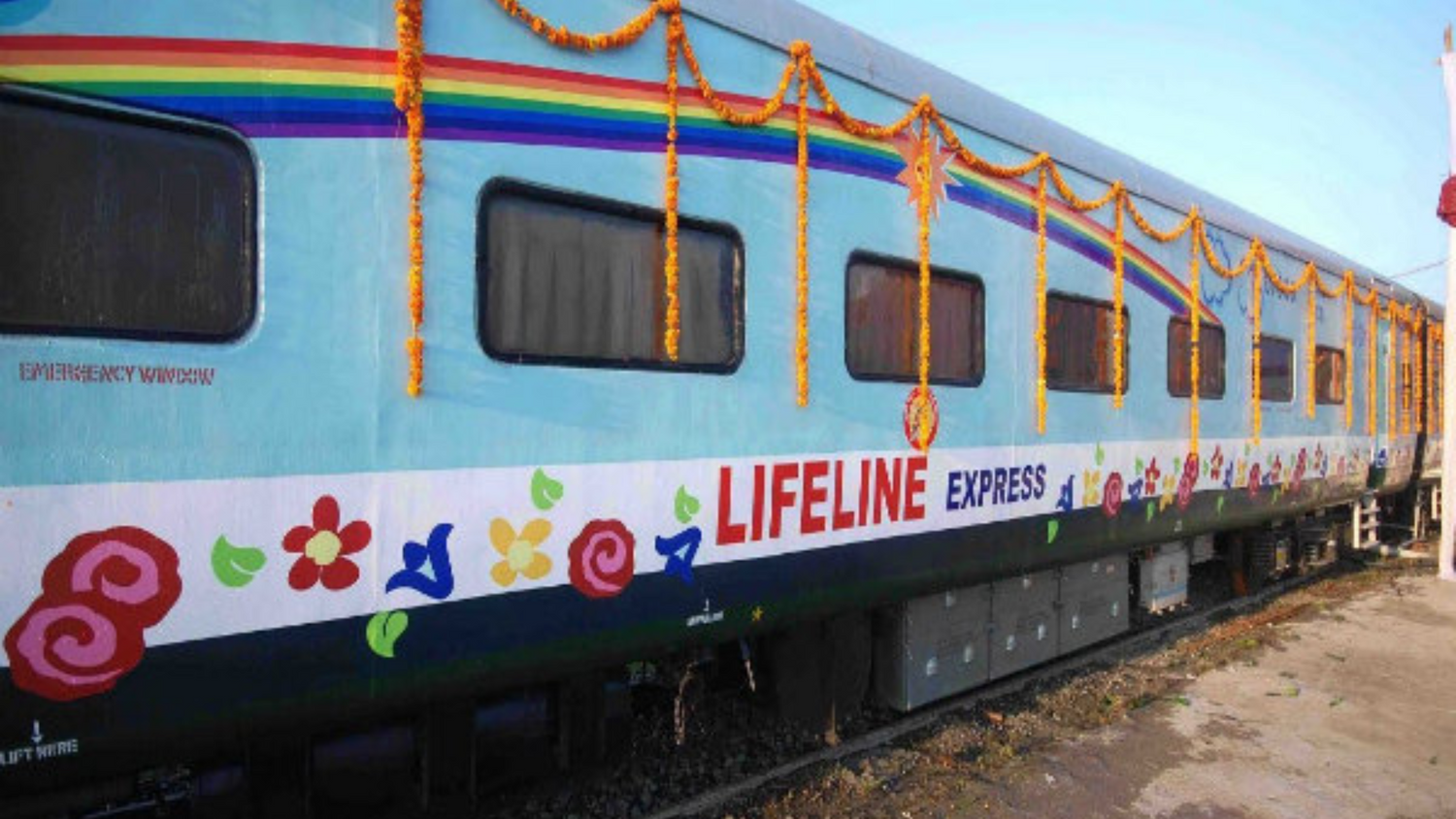 India operates the world's first and only hospital train, the Lifeline Express, providing vital medical services to rural and remote areas. The train travels to various locations across India, delivering medical care and services to underserved communities that lack easy access to healthcare facilities.
The world's largest family resides in India, specifically in Mizoram, with the family patriarch, Ziona Chana, having married 39 wives and fathered a remarkable 94 children, showcasing the diversity of family structures and cultural practices in the region.
When Rakesh Sharma, the first Indian to travel to space, was asked by the then Prime Minister Indira Gandhi how India looked from space, he famously replied, "Saare Jahan Se Achha" (Better than the entire world), expressing his awe and appreciation for his homeland.
You've just scratched the surface of your curiosity, dear explorers! Just as India's wonders are as diverse as they are endless, so too are the treasures offered by Tattvalogy. Your journey doesn't end here – it evolves. Let your thirst for knowledge flow seamlessly into the exploration of our meticulously crafted products, each infused with the essence of India's rich heritage and wisdom. As you continue this adventure, remember that every Tattvalogy creation has a story to tell, a piece of India's tapestry waiting to be woven into your life. Embrace the connection between these intriguing facts and the world of Tattvalogy, and let your exploration thrive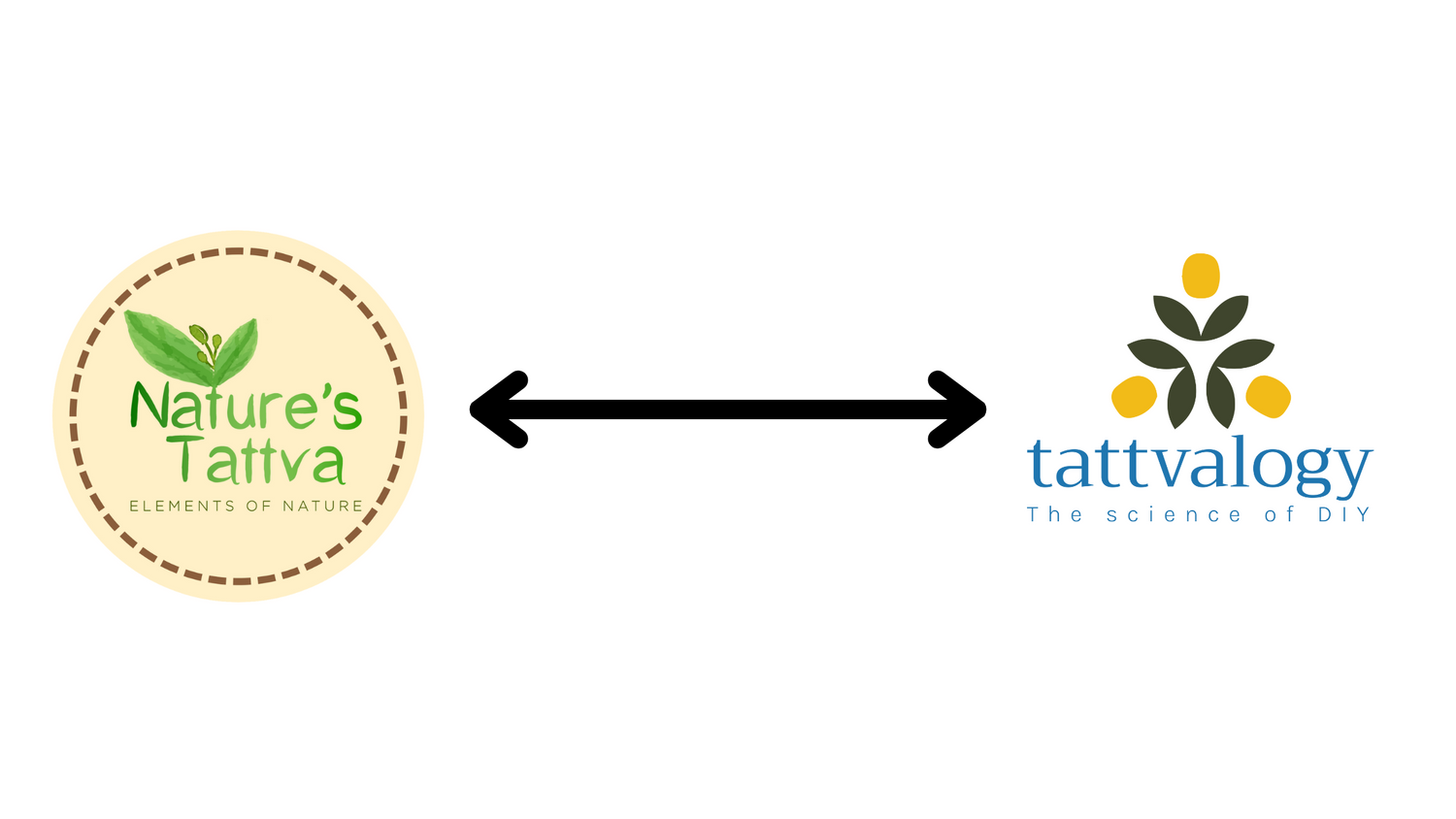 In 2021, we underwent a transformative rebranding from Nature's Tattva to Tattvalogy, embracing a new identity while staying rooted in our commitment to harnessing nature's essence for holistic well-being.
Tattvalogy proudly offers the finest Multani Mitti in the market, boasting an increased particle surface area that enhances its dirt-pulling capacity, ensuring a superior and effective skincare experience.
We're thrilled to share that all our Shea and Cocoa butter are lovingly provided by women's self-help groups in Western Africa. By sourcing from them, we're not only getting top-notch ingredients, but also playing a small role in supporting their growth and success!
You'll love our gels - we make sure they're extra special by keeping things pure and natural. No added fragrances, colors, or preservatives here, just the good stuff!
Hey there! Quick heads up – when it comes to our oils, we're all about that cold-pressed goodness. It's the only way we do things at Tattvalogy!
Discover the DIY beauty magic within you – with the right guidance and know-how, there's a personalized recipe for every individual at Tattvalogy!
Guess what? Our Aloe vera gel is the superstar here – it's flying off the shelves and our customers can't get enough of it!
Here's the scoop: our Aloe vera gel is aged for a whopping 5 years before we harvest it. That's like giving it a VIP pass to be extra nutritious and crazy effective for your skin!
Picture this: getting oils right from where they're born is like unlocking their true potential. We're all about quality at Tattvalogy, so rest assured, we bring you oils sourced directly from their origin!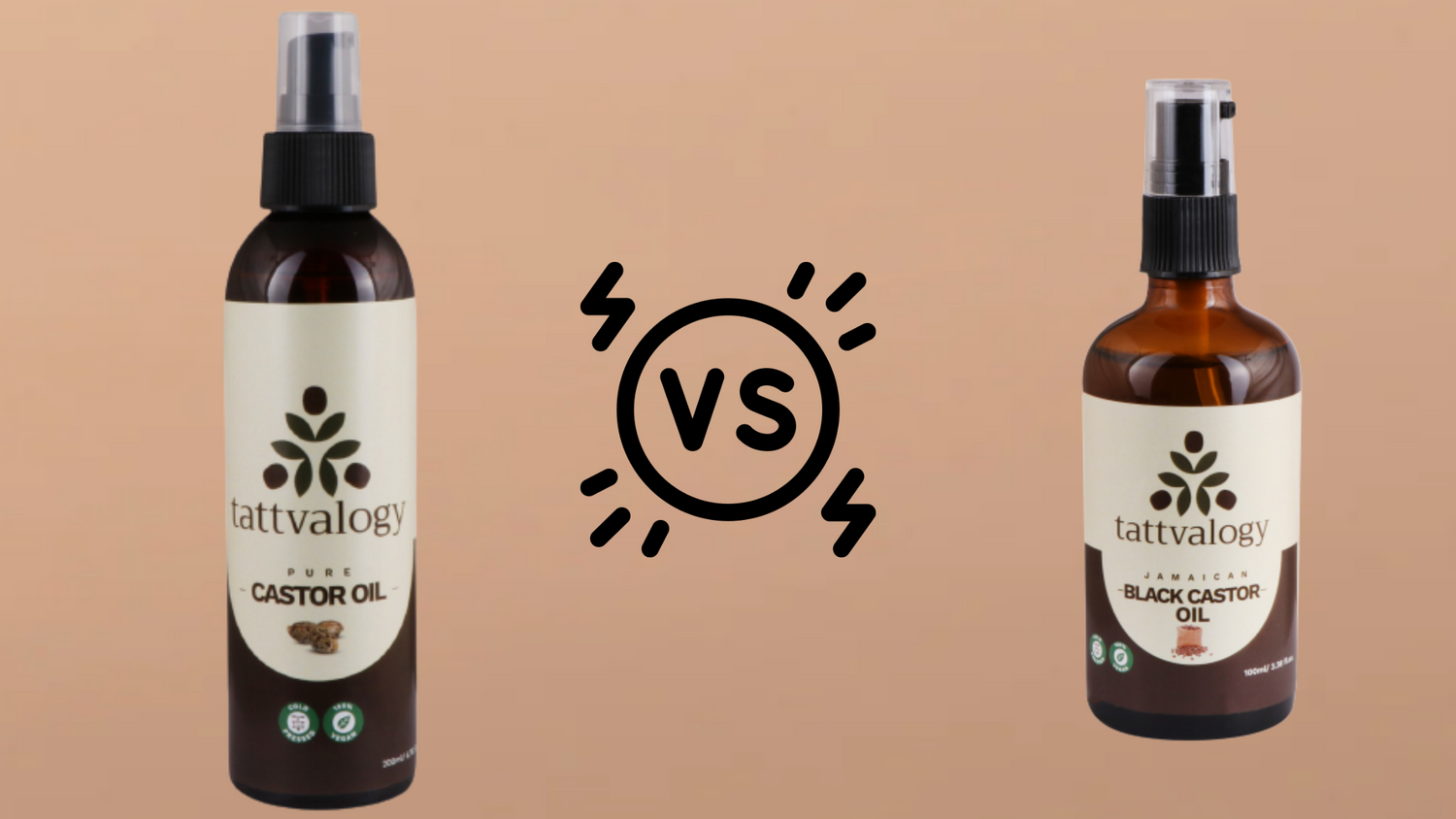 Time for a castor oil upgrade! Think of regular castor oil as your buddy, but Jamaican Black Castor Oil is like your supercharged sidekick. It's made with a special roasting process that gives your hair and skin some seriously awesome perks!
Quality is our jam at Tattvalogy – that's why you'll only find the crème de la crème of therapeutic essential oils on our shelves. No shortcuts here – we're all about authenticity and steering clear of reconstituted or synthetic fragrance oils masquerading as the real deal!
Sourcing clays directly from their origin ensures their purity and effectiveness. Here at Tattvalogy, we've got you covered – all our clays are sourced straight from the origin, guaranteeing you the best quality and results.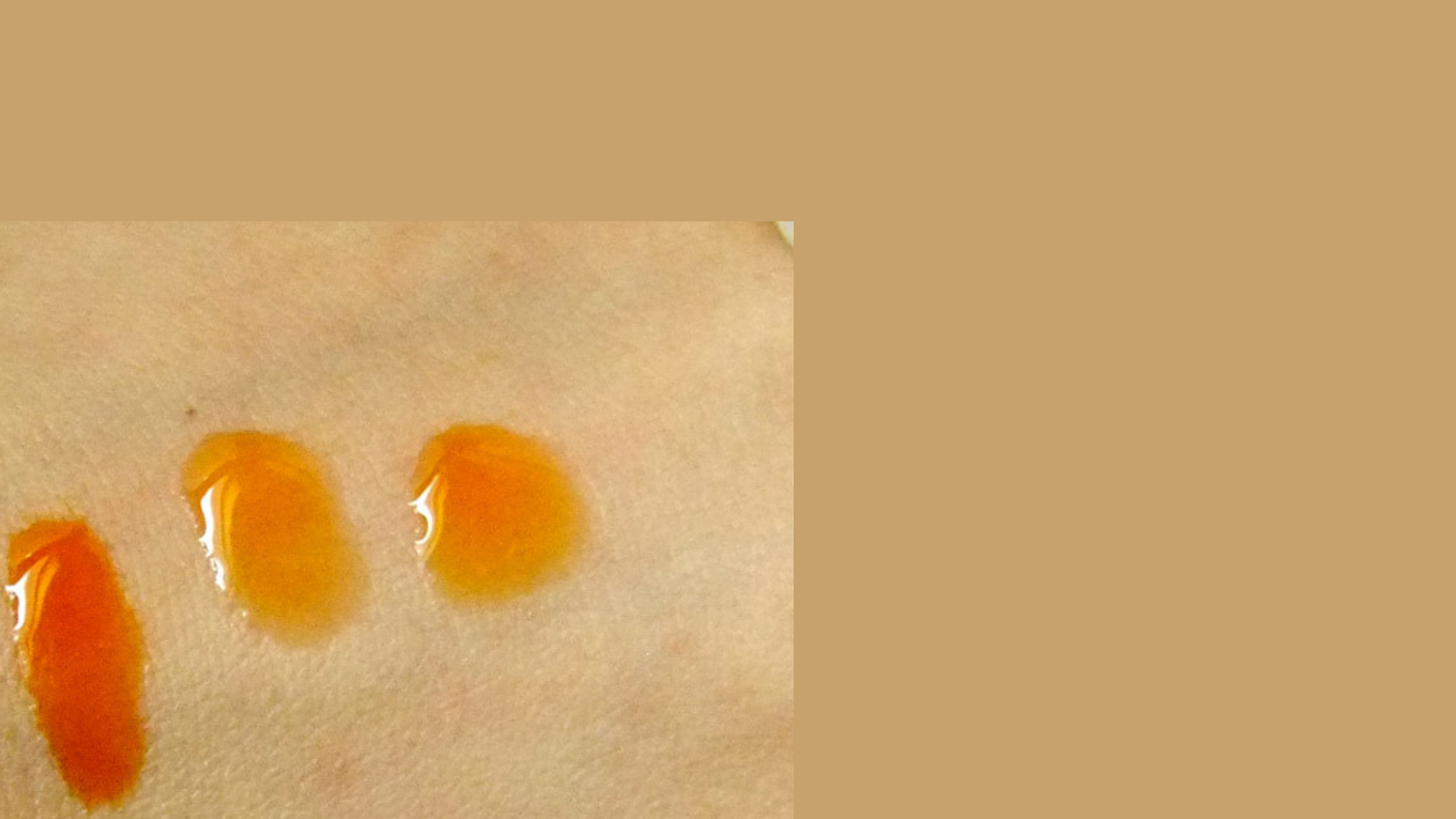 Spotting real from fake is a breeze with pure rosehip oil's rich amber color – and guess what? Tattvalogy proudly offers the most authentic and pure rosehip oil out there!
We're all about quality and care at Tattvalogy, which is why we package our hydrosols, carrier oils, and essential oils in amber glass bottles. Here's why: amber glass keeps plastic leaching at bay, prevents photosensitive oils from spoiling, and it's a greener choice for the environment too!
Red onion seed oil and black seed oil are often confused to be the same, but they are actually derived from different plants. Red onion seed oil is extracted from the seeds of red onions, while black seed oil comes from Nigella sativa, a plant commonly known as black cumin or black caraway. They have unique properties and benefits, making it important to differentiate between the two.
Rosemary essential oil has shown promising results in reducing hair fall, with studies indicating comparable or even superior efficacy when compared to minoxidil, a common hair loss treatment.
Epsom salt derives its name from the English town of Epsom, where the natural mineral compound was first discovered in mineral springs and used for its therapeutic properties.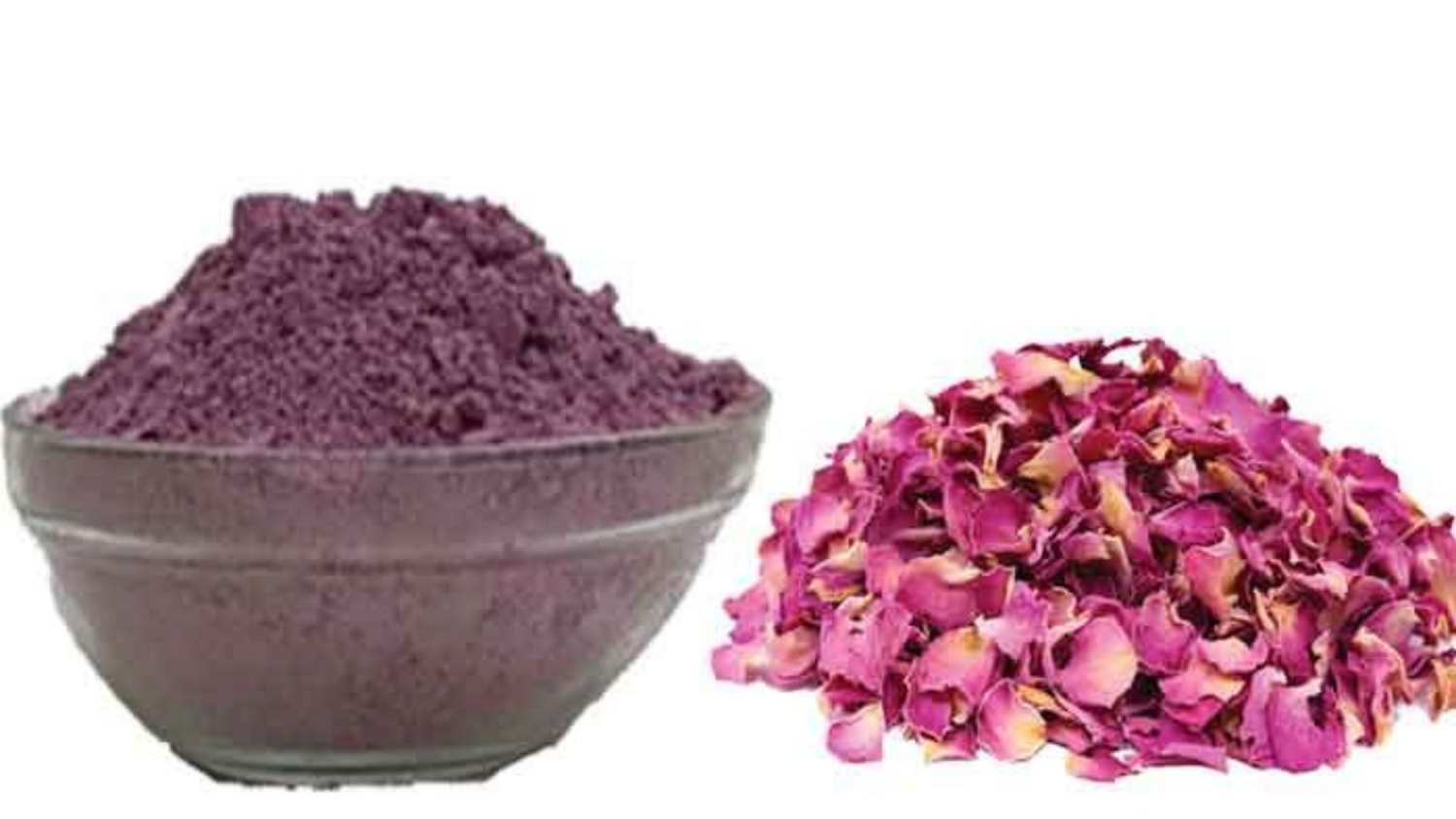 Here's the scoop: when we whip up our rose petal powder, we stick to using only the petals. That's why our powder rocks that awesome purpleish hue! Unlike those other guys who toss in the whole bud and end up with a kinda brownish shade. We're all about that natural, vibrant vibe!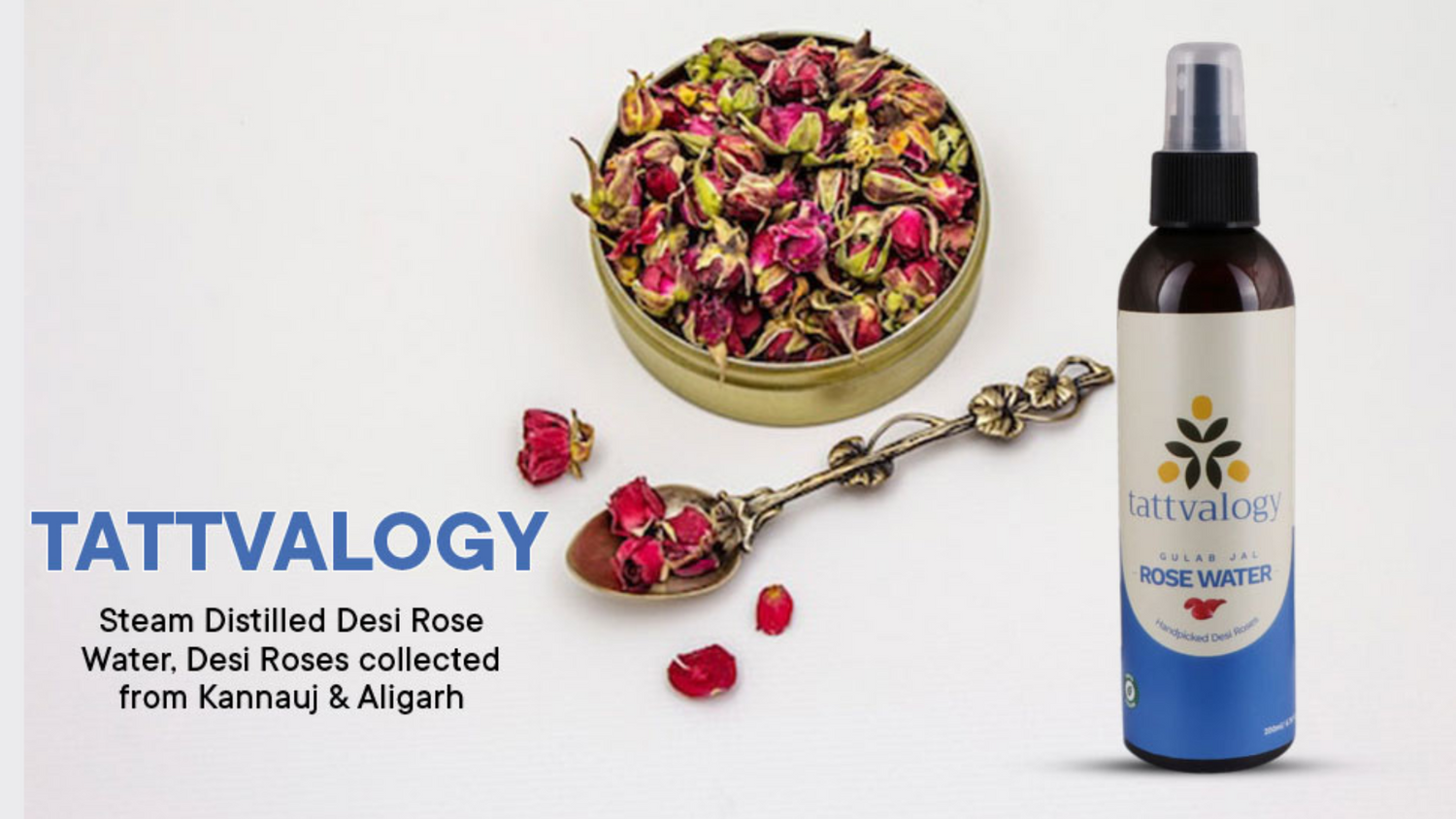 Guess what makes our rose water the bomb? We're talking hand-picked roses straight from Kannauj and Aligarh in India. Our expert distillers work their magic, blending these beauties with water using the old-school copper vessel technique – it's like rose water with a superstar twist you won't find elsewhere!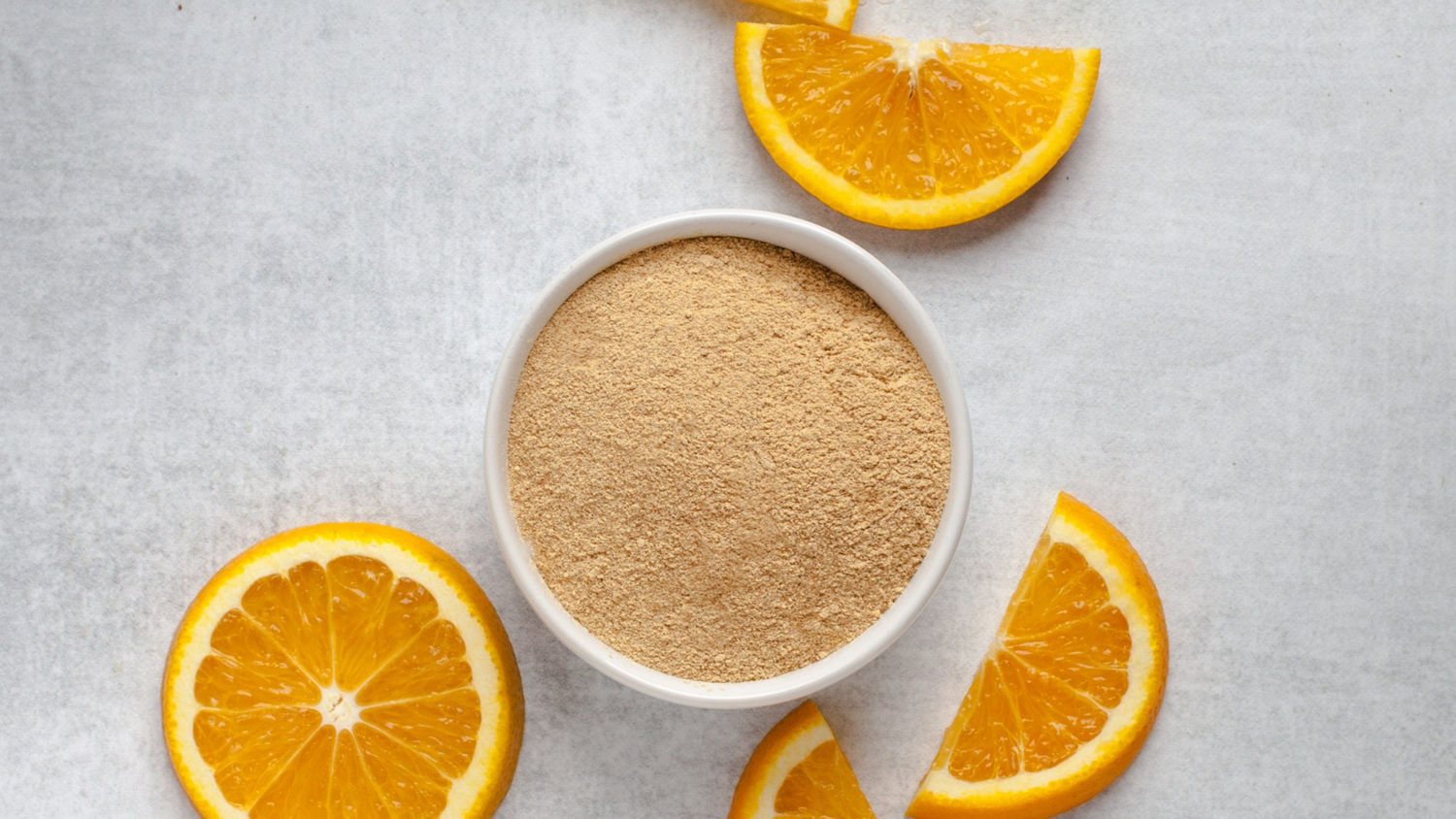 Hey there, orange lovers! Our orange peel powder is a class apart because we use only the zesty peels from Nagpuri oranges. No sneaky mausambi peels here – we're all about that top-notch vibe that makes our orange peel powder seriously special!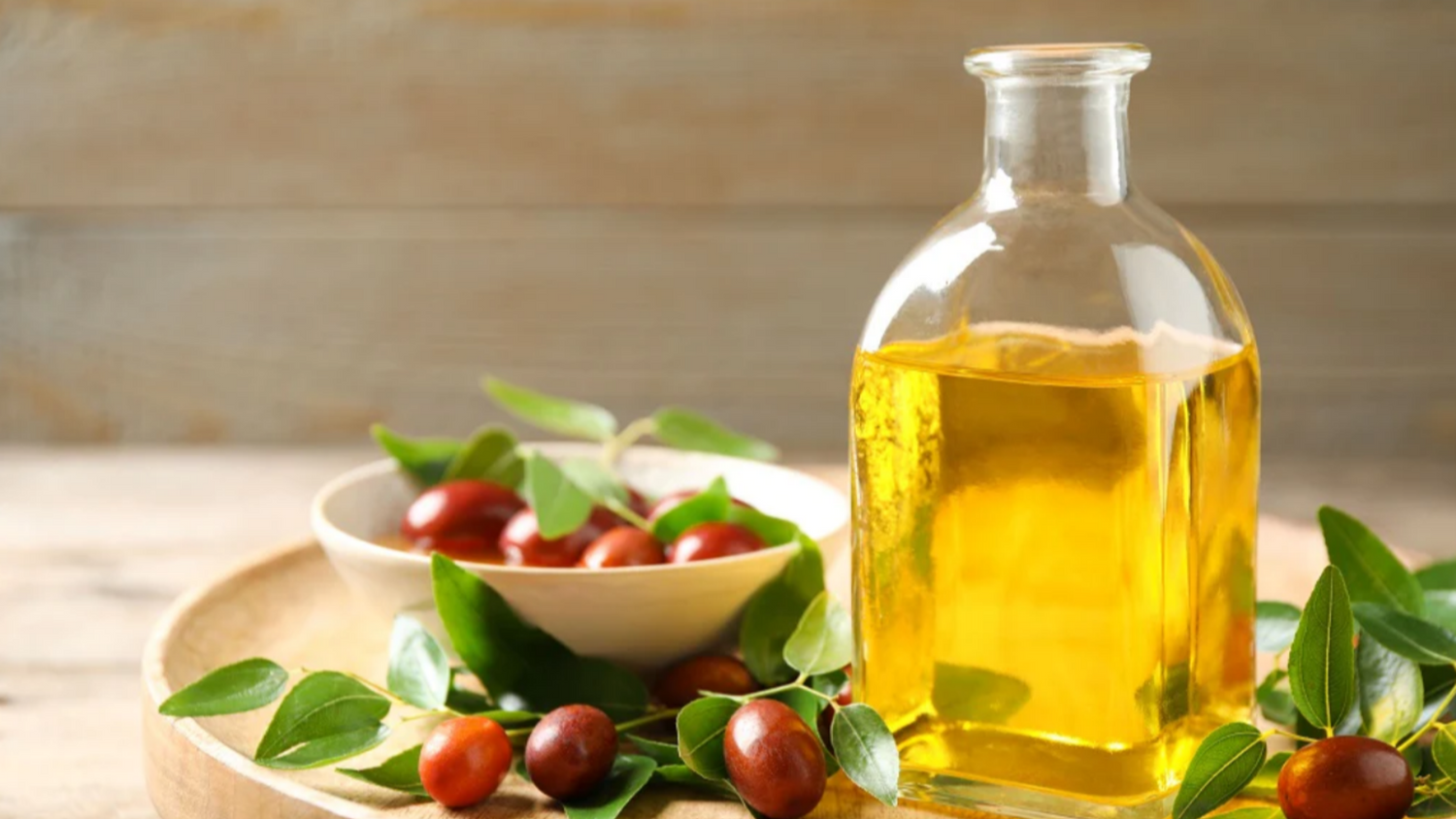 Authentic jojoba oil boasts a rich golden yellow hue, while pale yellow or transparent variations often signify lower quality oils that might not originate from the genuine source.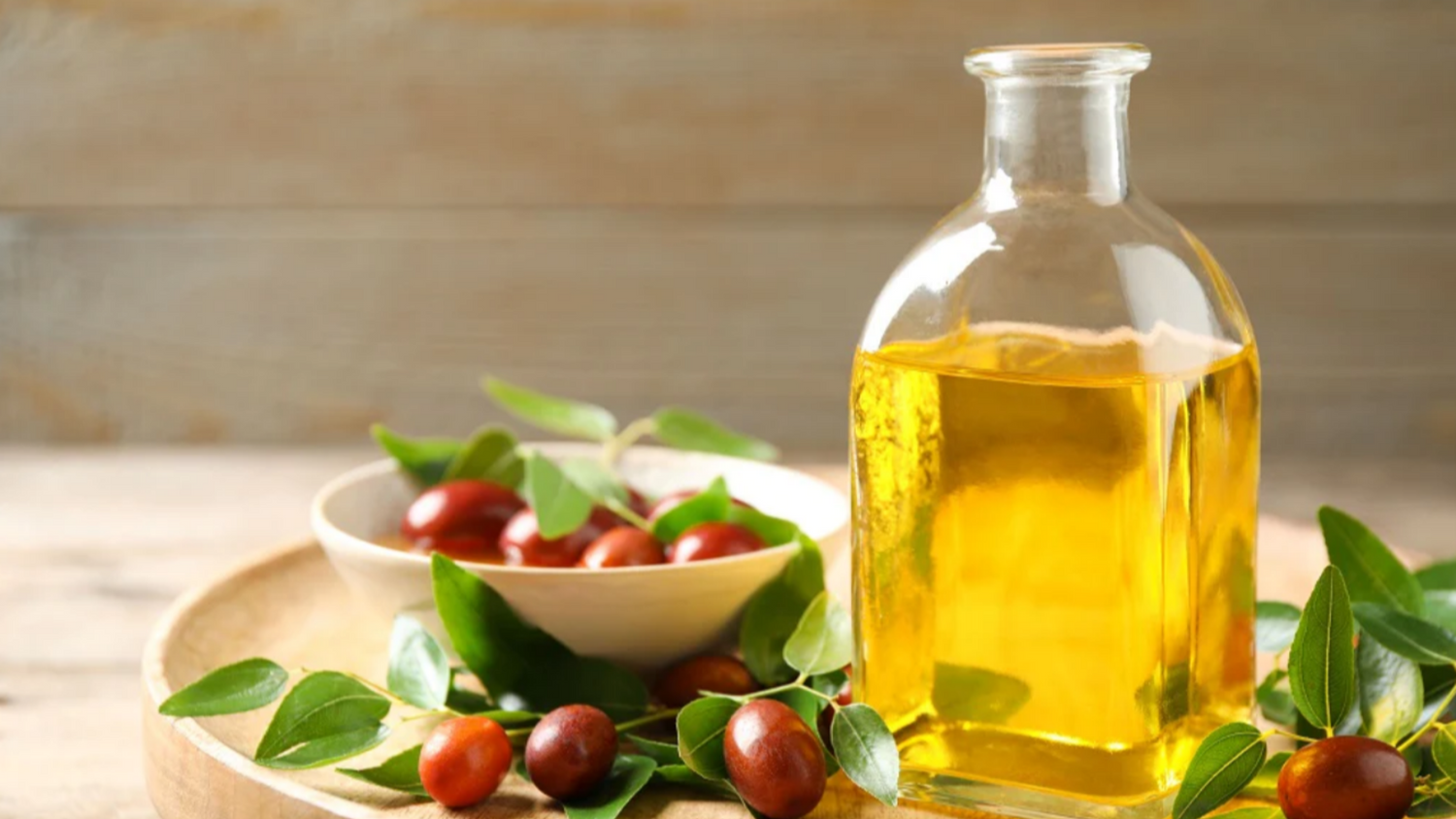 Jojoba oil's composition closely mimics our skin's natural sebum, making it an ideal moisturizer for oily and combination skin types, working in harmony with our body's own oils.
Did you know that people who add our Orange Peel Powder to cart, are 60% more likely to add Kasturi Manjal too? There must be a relation. Check out our DIY section to find out more.
Did you know that people who add our Cocoa Butter to cart, are 60% more likely to add Shea Butter too? Its because both these oils have a complementing benefits. Plus, cocoa butter reduces the natural fragrance of Shea Butter.
Our top-selling hydrosol, Witch Hazel Distillate, reigns supreme as the go-to water-based toner, capturing the hearts of our valued customers.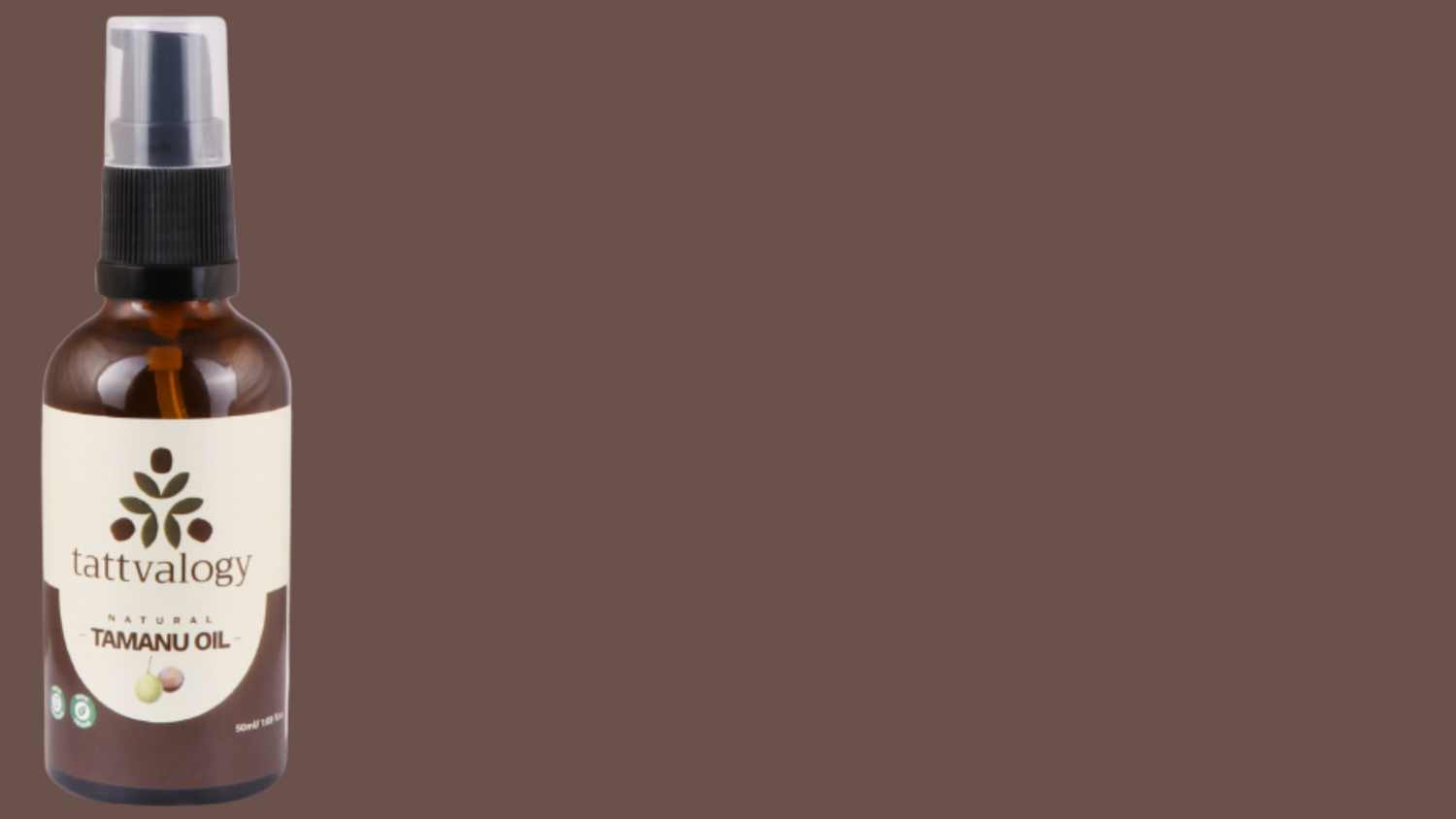 Tamanu Oil takes the spotlight as our most sought-after cold-pressed oil, cherished for its remarkable skin-nourishing properties. Packed with antioxidants and fatty acids, it's a skincare superhero known for promoting healing, reducing inflammation, and enhancing skin's natural radiance.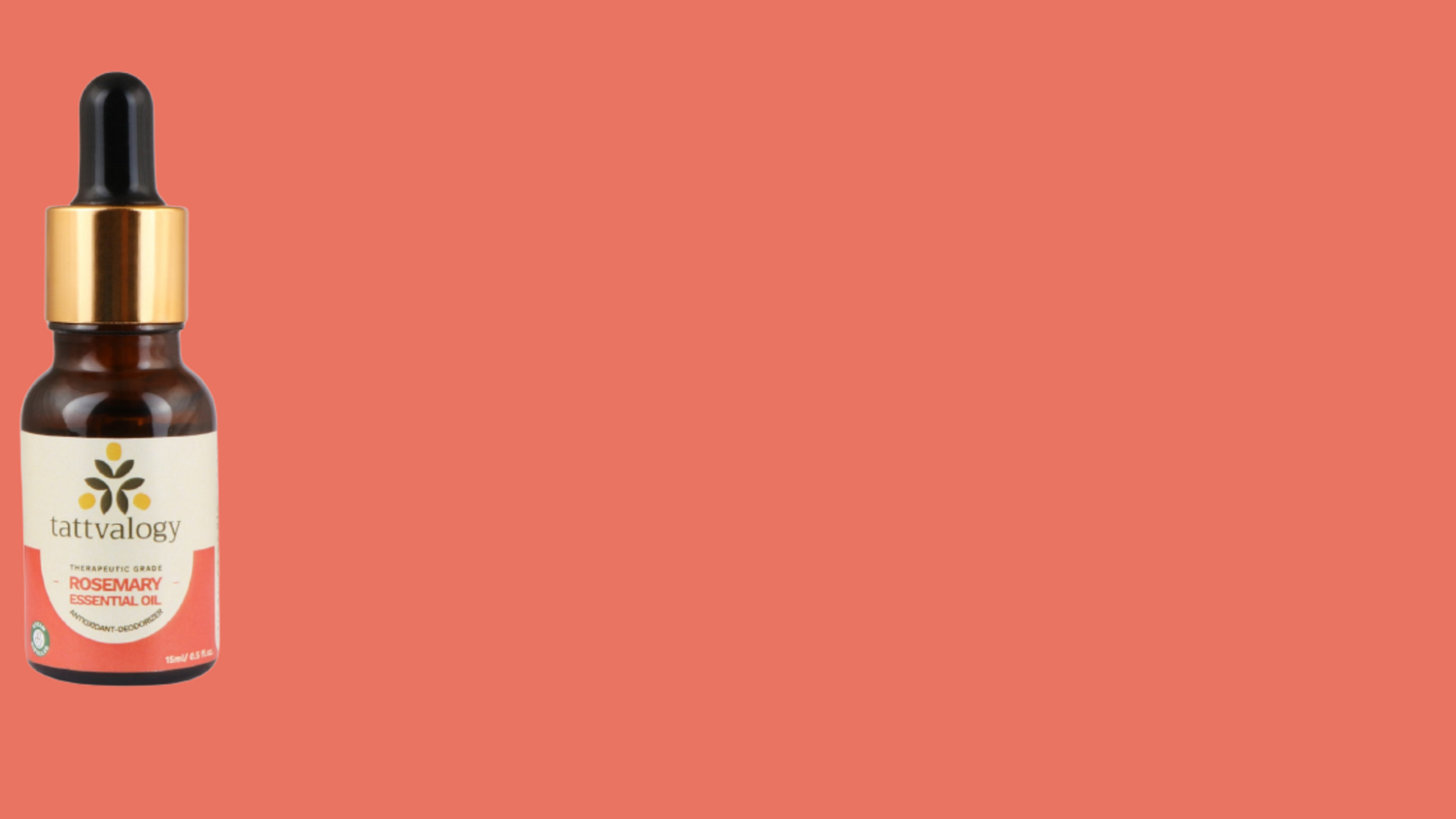 Rosemary Essential Oil steals the show as our most popular therapeutic grade essential oil, celebrated for its enticing scent and multi-faceted benefits. Not only does it rejuvenate the mind, but it also lends a helping hand to the skin by promoting a healthy complexion and supporting hair growth for luscious locks.
Subscribe to our emails
Join our email list for exclusive offers and the latest news.