Made from the best methi danas that can be collected.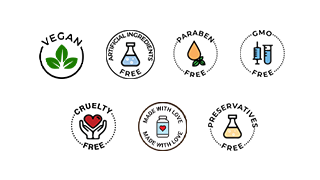 Regular price
Rs. 250.00
Sale price
Rs. 199.00
Unit price
per
Sale
Sold out
Introducing our high-quality fenugreek powder, a natural solution for both hair and skin care. Fenugreek, also known as methi, is a popular herb used in traditional medicine for its numerous health benefits.
When it comes to hair care, fenugreek powder is an excellent remedy for hair loss, dandruff, and itchy scalp. It contains a high level of protein, which helps to strengthen hair follicles and promote hair growth. The powder also contains lecithin, which hydrates and moisturizes the hair, leaving it shiny and smooth. Fenugreek powder is also rich in vitamins and minerals, such as iron, potassium, and vitamins A and C, which nourish and protect the hair.
For skincare, fenugreek powder is a powerful anti-inflammatory agent that helps to reduce redness, irritation, and acne. The powder contains compounds that help to balance the skin's pH level, preventing dryness and promoting a healthy, radiant complexion. It is also rich in antioxidants, which protect the skin from environmental stressors and signs of aging.
Our fenugreek powder is 100% natural and free from any harmful chemicals or additives. It is easy to use and can be mixed with water to create a paste for hair and skin treatments. Simply apply to the affected area and leave for 20-30 minutes before rinsing off with warm water.
In summary, our fenugreek powder is an all-natural solution for healthy hair and glowing skin. With its numerous benefits and easy application, it is a must-have in your beauty routine. Try it today and experience the difference!
Ingredients

Powdered Methi Dana or Fenugreek Seeds
How to Use

Take desired amount and add water to make a paste, then apply on hair as a hair growth mask. Fenugreek powder works best with Amla, Shikakai, Bhringraj, Brahmi and Reetha.
Share
View full details