Made with aloe vera harvested for 5 years, which is scientifically pro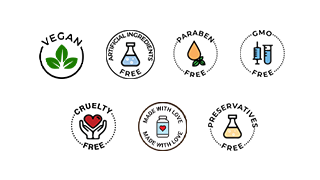 Regular price
Rs. 350.00
Sale price
Rs. 225.00
Unit price
per
Sale
Sold out
Introducing our premium quality Aloe Vera Gel, made from the finest aloe vera plants that have been aged for five years before harvesting. This age-old practice ensures that our aloe vera gel is of the highest nutritional value, scientifically proven to provide maximum benefits for your skin.
Our Aloe Vera Gel is 100% natural and free from any artificial colors or fragrances. We believe in offering our customers the purest form of aloe vera gel, which is why our product is free from any harmful chemicals that could potentially harm your skin.
Aloe vera has been used for centuries for its numerous benefits to the skin. It's packed with vitamins and minerals, which makes it an ideal solution for various skin problems such as acne, dryness, and sunburns. Our aloe vera gel is the perfect solution for those looking for a natural way to nourish and rejuvenate their skin.
Our gel is easy to apply and absorbs quickly into your skin, leaving it feeling soft and supple. Whether you have oily or dry skin, our aloe vera gel is suitable for all skin types, making it a versatile addition to your skincare routine.
So, if you're looking for a natural, chemical-free solution to enhance your skin's health and beauty, try our Aloe Vera Gel today. Experience the difference in your skin's texture and appearance, and feel confident in your choice to use a product that is both safe and effective.
How to Use

Apply directly in required amount or mix with other gels and oils to create a personalized product. For more, check out the DIY banner above.
Share
View full details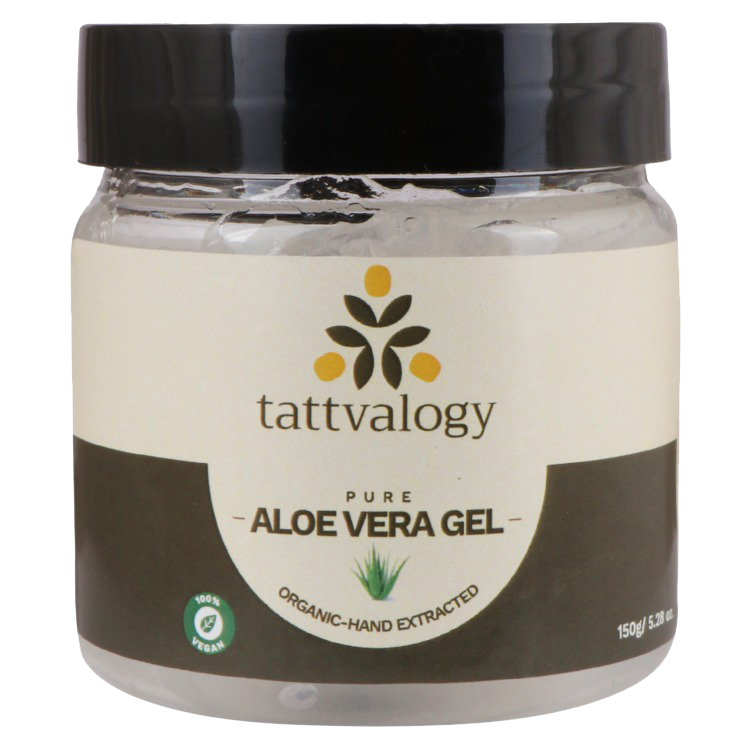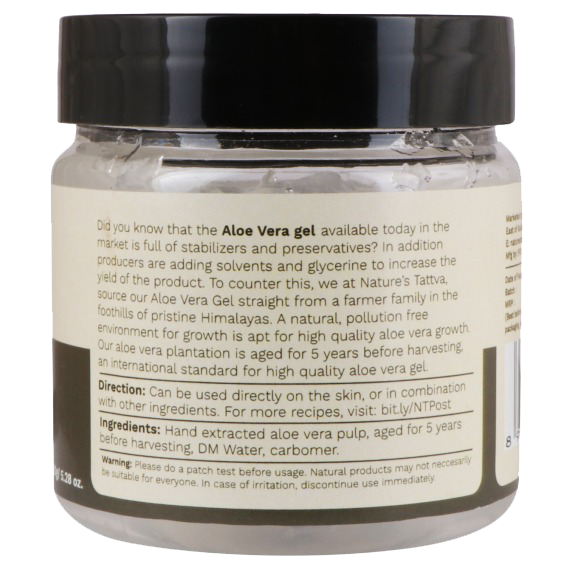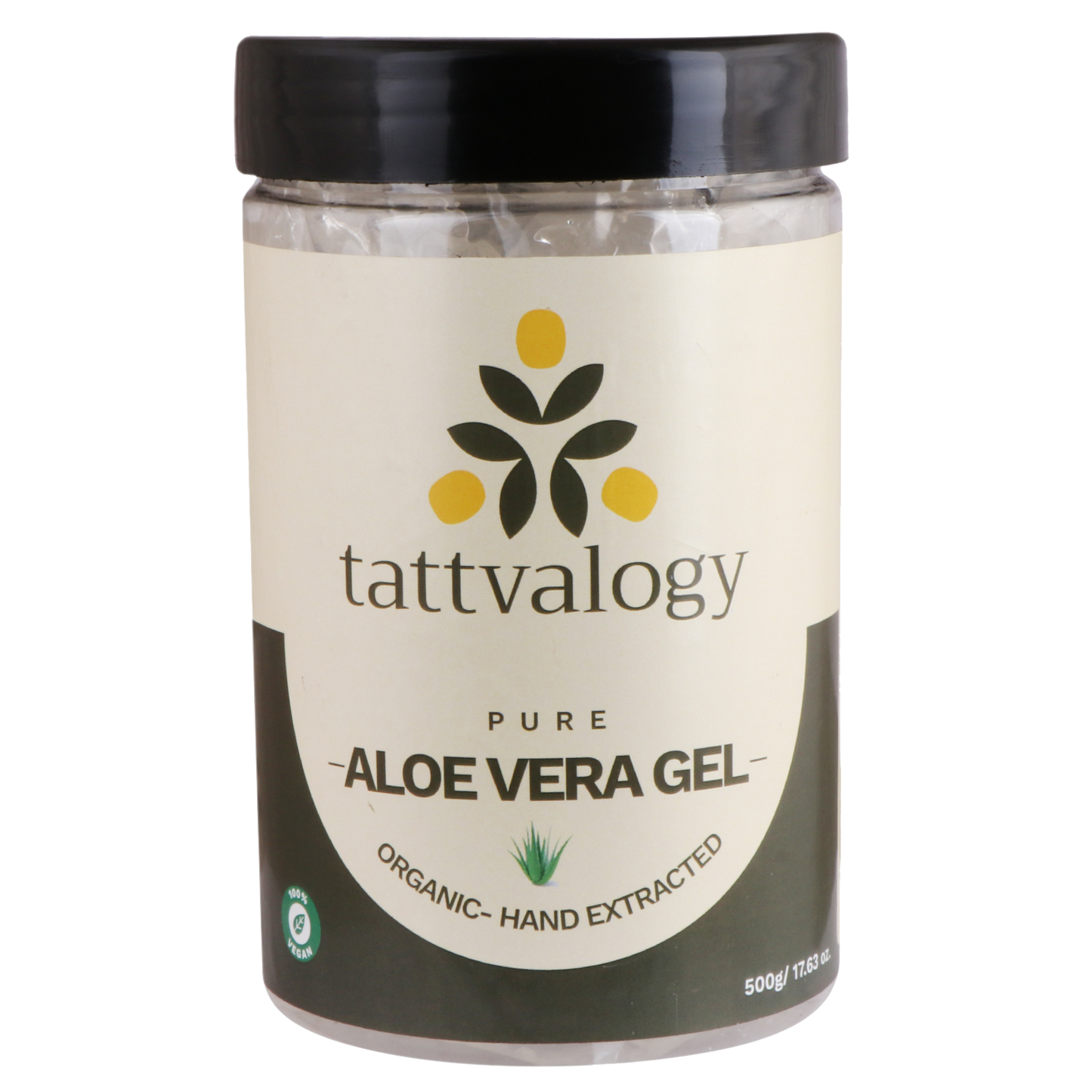 Can it be applied in hair ? Will there be any side effects on hair ?

It can be safely applied to hair. There is no issue with it. Just apply only the amount you need. Don't overdo anything.

How is this Aloe Vera Gel made?

Aloe vera gel is made from the steam distilling the aloe vera pulp and water. Once the steam is condensed and converted back to liquid, we add 0.1% carbomer, to give it a gel form.