Steam Distilled. Made from German Chamomile. Has a calming effect on t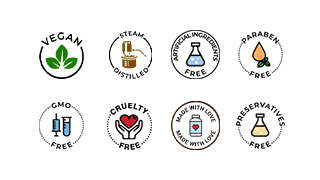 Regular price
Rs. 370.00
Sale price
Rs. 289.00
Unit price
per
Sale
Sold out
Introducing our Chamomile Hydrosol, the ultimate beauty elixir for both hair and skin. This all-natural product is a byproduct of the steam distillation process of chamomile flowers, making it pure, potent, and incredibly beneficial.
Let's talk about its skincare benefits first. Chamomile hydrosol is a gentle and soothing toner that helps to calm and hydrate the skin. It can be used to soothe skin irritations, reduce redness, and alleviate dryness. The anti-inflammatory properties of chamomile also make it great for acne-prone skin, as it helps to reduce inflammation and prevent breakouts. Additionally, chamomile hydrosol contains antioxidants that protect the skin from environmental stressors, leaving it looking radiant and youthful.
But that's not all! Chamomile hydrosol is also fantastic for hair care. It can be used as a leave-in conditioner, helping to detangle and soften the hair, leaving it looking shiny and healthy. The anti-inflammatory properties of chamomile also help to soothe an irritated scalp, reducing itchiness and flakiness. Additionally, chamomile can help to lighten the hair naturally, providing subtle highlights over time.
Our Chamomile Hydrosol is 100% pure and natural, with no added fragrances or chemicals. It is suitable for all skin and hair types, and its gentle formula makes it perfect for sensitive skin. So whether you're looking for a natural toner to soothe your skin or a leave-in conditioner to give your hair a boost, Chamomile Hydrosol is the perfect product for you!
Ingredients

Steam Distilled Hydrosol of Chamomile Flower

How to Use

Spray directly on face and other affected areas of the skin, or combine with other Natural Toners to create a unique toner for your specific skin type. For more, check out the DIY banner above.
Share
View full details