Helps maintain skin hydration. Locks in natural oils.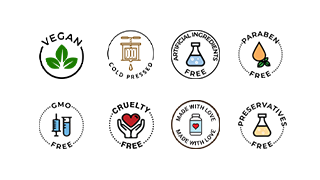 Regular price
Rs. 365.00
Sale price
Rs. 289.00
Unit price
per
Sale
Sold out
Benefits of Cold Pressed Evening Primrose oil
For hair
Hair Loss And Graying
Healthy hair requires, among other things, a good supply of nutrients including essential fatty acids that nourish the scalp. Emerging research is of the opinion that, like with skin, oxidative stress may be a key factor in aging. In other words, both hair loss and graying of hair could be linked to oxidative stress.
For Skin
Tired Skin
You should be able to rejuvenate tired skin with the oil, which helps with better blood circulation and oxygen supply to your skin. Use a cotton ball to dab some on to your skin, which also moisturizes your skin. Just be sure to mix it with a light organic carrier oil, like coconut oil.
Dark Circles And Tired Eyes
A few remedies suggest using EPO to reduce dark circles. Simply dab it on as a topical remedy, diluted with a milder carrier oil like virgin coconut oil and vitamin E oil.
For tired or strained eyes, besides nutrients like vitamin A, some suggest taking an EPO supplement to cut inflammation and swelling. Due to its toning properties that tighten up your skin, plus its anti-inflammatory action, the oil may help with dark circles.
UV Ray And Sun-Damaged Skin
EPO is among an array of natural herbal remedies that can nurture the skin that's in need of repair, as is the case with sun-damaged skin. It can soothe your skin, moisturize it, and prevent it from drying out and worsening UV ray linked damage.
Ingredients

Oil of evening primerose nut

How to Use

Apply directly to skin or hair as required or combine with other oils and essential oils to create a unique product for yourself. Click the DIY banner above to explore more.
Share
View full details