Great body massage oil.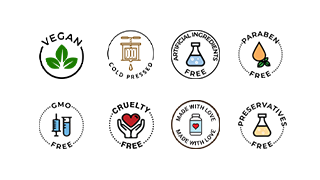 Regular price
Rs. 400.00
Sale price
Rs. 289.00
Unit price
per
Sale
Sold out
Cold Pressed Flaxseed Carrier Oil which is popularly known to cleanse the body from within is also used topically to get a smooth and clear complexion. It not only detoxifies your body from within, but it also helps clear blemishes, reduce acne scars and pigmentation marks. Here are a few advantages of applying flaxseed oil.
It heals your skin
This is the season when you experience dry and itchy skin. Due to its high inflammatory index, flaxseed oil helps minimise skin irritation, redness and inflammation of any sort. Skin rashes diminish with topical application. If you are suffering from any sort of chronic skin conditions like persistent acne, rosacea or dermatitis, you can always take a drop of flaxseed oil on your finger and apply it with the tip of your finger on the affected area and blend it in.
Moisturises your skin
Another benefit of flaxseed oil is that it moisturises your skin and hydrates it from within.The essential fatty acids in flaxseed oil smoothens your skin's appearance and makes it super soft. You can either apply flaxseed oil on its own or maybe mix it with a bit of a light-weight moisturiser and apply it evenly on your face before you retire for the night.
Gives you an even skin tone
Constant exposure to sunlight and everyday stress takes a toll on your skin. To ensure that you have smooth, clear skin, take a few drops of flaxseed oil on your palm and rub it for a few minutes to warm it. Then, massage your face with your palm for a few minutes. You can either wash it off with lukewarm water or keep it on for the entire night to give you a radiant, glowing skin when you wake up in the morning.
Reduces dark circles
Another advantage of applying flaxseed oil is that it helps reduce dark circles considerably. Just a week of applying flaxseed oil under your eyes, will give you a clear skin around the eyes and make the area look brighter.
How to Use

Apply directly to skin or hair as required or combine with other oils and essential oils to create a unique product for yourself. Click the DIY banner above to explore more.
Share
View full details