Steam Distilled. Therapeutic Grade.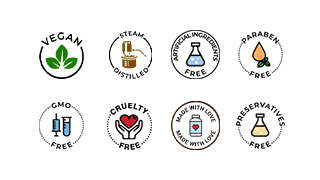 Regular price
Rs. 2,665.00
Regular price
Rs. 3,320.00
Sale price
Rs. 2,665.00
Unit price
per
Sale
Sold out
Introducing our premium Frangipani Essential Oil, extracted from the fragrant flowers of the frangipani tree. Known for its sweet, floral scent, this oil offers a range of benefits for aromatherapy, skin care, and hair care.
In aromatherapy, Frangipani Essential Oil is believed to have a calming effect on the mind and body, helping to reduce stress and anxiety. Its delightful scent can uplift your mood and create a soothing atmosphere in your home or office.
For skin care, Frangipani Essential Oil is a potent natural moisturizer that can nourish and hydrate dry, damaged skin. It has anti-inflammatory properties that can soothe irritated skin, reducing redness and inflammation. Frangipani Essential Oil is also high in antioxidants, which can protect your skin from environmental damage and slow down the signs of aging.
In hair care, Frangipani Essential Oil is a fantastic way to enhance the health and appearance of your hair. It can nourish your scalp and hair follicles, promoting healthy hair growth and reducing dandruff and scalp irritation. The oil can also provide natural conditioning to your hair, leaving it soft, smooth, and shiny.
Our Frangipani Essential Oil is 100% pure, natural, and therapeutic grade, ensuring that you receive the highest quality product. Whether you're looking for a natural remedy for stress and anxiety, or seeking to improve the health of your skin and hair, Frangipani Essential Oil is the perfect addition to your beauty and wellness routine.
Tattvalogy Frangipani Essential Oil are made from Steam Distilled process. 100% Pure and Natural. Therapeutic Grade Essential Oils. Carefully packed to give you highest quality of hygiene.
How to Use

Diffuse in a diffuser or other such tools, or add to hair and skin oils to increase their fragrance as well as therapeutic benefits. You can also add to carrier oils to make a massage oil. For more, check out the DIY banner above.
Share
View full details