Steam Distilled. Therapeutic Grade.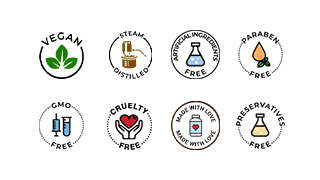 Regular price
Rs. 335.00
Sale price
Rs. 279.00
Unit price
per
Sale
Sold out
Introducing our Grapefruit White Essential Oil - the perfect addition to your aromatherapy, skin, and hair care routine. Extracted from the peel of the grapefruit, this essential oil is known for its invigorating and refreshing properties.
In aromatherapy, Grapefruit White Essential Oil is a popular choice for its uplifting and energizing aroma. It helps to clear the mind, promote mental clarity and focus, and reduce feelings of stress and anxiety. It is also known to help combat fatigue, making it a great choice for those looking for a natural energy boost.
When it comes to skin care, Grapefruit White Essential Oil is a fantastic choice for those with oily or acne-prone skin. Its astringent properties help to tighten and tone the skin, reducing the appearance of pores and preventing breakouts. It also contains antioxidants that help to protect the skin from environmental damage, promoting a healthy and radiant complexion.
For hair care, Grapefruit White Essential Oil can help to balance the scalp and regulate oil production. It also helps to strengthen the hair follicles, reducing hair loss and promoting healthy hair growth. It has a refreshing and invigorating scent that can help to uplift and energize the senses, making it a great addition to your morning routine.
Overall, our Grapefruit White Essential Oil is a versatile and beneficial addition to any wellness routine. Its energizing aroma and skin and hair care benefits make it a must-have for anyone looking to enhance their overall health and well-being.
Tattvalogy Grapefruit (White) Essential Oil are made from Steam Distilled process. 100% Pure and Natural. Therapeutic Grade Essential Oils. Carefully packed to give you highest quality of hygiene.
How to Use

Diffuse in a diffuser or other such tools, or add to hair and skin oils to increase their fragrance as well as therapeutic benefits. You can also add to carrier oils to make a massage oil. For more, check out the DIY banner above
Share
View full details