For Glowing Skin, Reduce Pigmentation, Reduce Tanning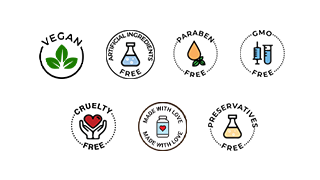 Regular price
Rs. 315.00
Sale price
Rs. 229.00
Unit price
per
Sale
Sold out
Our Papaya Gel contains 99% papaya and is added with 1% natural stablizers. Just like Aloe Vera gel, our papaya gel is made from 100% pure and natural raw materials. Papaya Gel available today has added colour, preservatives and fragrances. Our Papaya gel on the other hand does not contain any added colour, fragrance or preservatives.
How to Use

Apply directly in required amount or mix with other gels and oils to create a personalized product. For more, check out the DIY banner above.

Share
View full details
Hi, I have the papaya, cucumber and aloe vera gel from Natures Tattva/ Tattvalogy. However, these look, smell and feel the same. How do you remove colour from papaya gel? When using ripe papayas, it is bound to have some colour. How do we know that these gels are not just carbomer and water?

Hello, 
This is a great question, and we'd love to answer it extensively, and hence this answer may be a little longer. 
We will start with how each of this gel is made. 
Step 1: The pulp of the fruits, aloe vera, tomato, cucumber or papaya are taken and mixed with clean water, and allowed to mix for 36-48 hours. 
Step 2: The mixture is then heated to make steam out of the mixed water. 
Step 3: This steam is then condensed to make water again, which is what is the aloe vera liquid, for example. 
Step 4: We then add agents to make gel form out of the liquid. 

This is a standard process with which aloe vera or any other gel for that matter is made across the world, with some variations here and there. 
Now, why is it steam distilled? Because naturally occuring fruits, especially aloe vera, may contain high amounts of bacterias, and therefore, it is best to not use them directly, without cleaning them first. And what better way to clean, than to distil. 
And this process explanation now answers most of your questions. 
1. Since its steam distilled, it has no color. 
2. Since we add no fragrance, it has only natural fragrance, which is also lowered when distilled. 
BUT IT RETAINS 99% OF ALL THE BENEFITS WE WANT FROM THE SAID GELS.