It is calming and hydrating to skin; so is lovely for dry, irritated,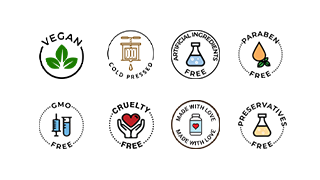 Regular price
Rs. 390.00
Sale price
Rs. 315.00
Unit price
per
Sale
Sold out
Since peach kernel Carrier oil is such a light oil, it complements virtually all skin types. This makes it ideal to be used as a base to combine with essential oils, build a shampoo off of, or make balms and creams and is often found in many name brand beauty and skin care products. For hair, you really can't find a better oil. Apply neat (undiluted) directly to the shafts of your hair and work it through all the strands. Cover your hair with a shower cap and let it sit for at least an hour, or overnight if possible. After you wash it out, you'll feel like you just used the best conditioner ever. Since it's such a light oil, it washes out thoroughly and easily and doesn't weigh your hair down, leaving it feeling light and luscious. The way that peach kernel oil coats your hair helps you retain your natural hair color, and also helps dyed color last longer. The coating gives your hair a beautiful shine, protects it from UV and sun damage, combats dryness and breakage, and helps control the frizz while defining your curls. Peach kernel oil is an excellent all-around moisturizer, for anything from the face to the legs, and once again, because of its light texture, it's suitable for all skin types from greasy to dry. Furthermore, its content of vitamin C, and especially its high content of vitamin E, help it slow and reverse the signs of aging. These antioxidants fight the free radical damage that causes wrinkles and unhealthy looking skin. Additionally, the polyunsaturated fatty acids in the peach kernel oil are associated with skin growth and health, and can help old and papery skin regain some of its elasticity and youth.
How to Use

Apply directly to skin or hair as required or combine with other oils and essential oils to create a unique product for yourself. Click the DIY banner above to explore more.

Share
View full details