For a bouncier and firmer skin.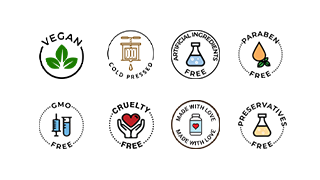 Regular price
Rs. 335.00
Sale price
Rs. 269.00
Unit price
per
Sale
Sold out
Pomegranate Carrier Oil:-
Helps to maintain healthy and flawless skin
The natural antioxidants present in pomegranate seed oil help to protect the skin from the harmful free radicals, aid in regulating the production of sebum and help treat hormonal imbalances in the body which consequently help in treating and preventing acne while the moisturizing effect of this nutrient-rich oil revitalizes and rejuvenates the skin to help it look smooth, soft and flawless.
Creates strong and beautiful tresses
Pomegranate seed oil happens to be the favourite natural hair treatment for many because of the large content of punicic acid in it, which helps to revitalize and strengthen the hair and make it strong, lustrous and healthy. The high antioxidant and vitamin content of this oil help to increase the blood circulation in the scalp, strengthen blood vessels and thereby promote healthy hair growth. It is a natural moisturizer and provides vital nourishment to the hair. It helps reduce flakiness, itchiness of the scalp and hence is a favourable way to battle general hair problems like dandruff, hair fall, dullness, dryness and thinning of hair, faced by all these days.
How to Use

Apply directly to skin or hair as required or combine with other oils and essential oils to create a unique product for yourself. Click the DIY banner above to explore more.

Share
View full details