Steam Distilled. Therapeutic Grade.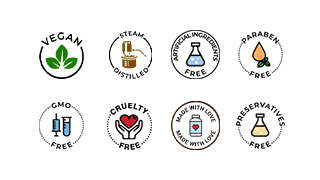 Regular price
Rs. 660.00
Sale price
Rs. 539.00
Unit price
per
Sale
Sold out
Introducing our Rose Geranium Essential Oil, a versatile and beneficial addition to your aromatherapy, skin, and hair care routine. Derived from the leaves and stems of the Pelargonium graveolens plant, this sweet and floral-scented oil has been prized for centuries for its numerous health and wellness benefits.
In aromatherapy, Rose Geranium Essential Oil is known for its uplifting and calming properties. It has been used to help alleviate stress, anxiety, and depression, and can promote feelings of relaxation and well-being. Diffuse a few drops in your home or office, or add it to your bath for a soothing and rejuvenating experience.
When it comes to skin care, Rose Geranium Essential Oil is a true gem. It has anti-inflammatory and antibacterial properties that can help reduce redness, irritation, and acne. It is also a natural astringent, which means it can help tighten and tone the skin, reducing the appearance of fine lines and wrinkles. Add a few drops to your favorite moisturizer or serum, or dilute with a carrier oil for a nourishing facial massage.
In hair care, Rose Geranium Essential Oil can help promote healthy and shiny locks. It has been used to soothe dry and itchy scalp, and can help balance oil production, which may reduce dandruff. Add a few drops to your shampoo or conditioner, or mix with a carrier oil and massage into your scalp for a revitalizing hair treatment.
Our Rose Geranium Essential Oil is 100% pure and natural, and has been steam distilled to retain its potent and beneficial properties. Experience the many benefits of this incredible oil for yourself and add it to your wellness routine today!
Tattvalogy Rose Geranium Essential Oil are made from Steam Distilled process. 100% Pure and Natural. Therapeutic Grade Essential Oils. Carefully packed to give you highest quality of hygiene.
How to Use

Diffuse in a diffuser or other such tools, or add to hair and skin oils to increase their fragrance as well as therapeutic benefits. You can also add to carrier oils to make a massage oil. For more, check out the DIY banner above.

Share
View full details