Keeps skin soft and supple. Suits all skin types.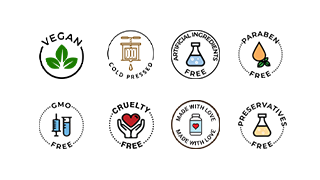 Regular price
Rs. 355.00
Sale price
Rs. 279.00
Unit price
per
Sale
Sold out
Sea Buckthorn Usage
Sea Buckthorn is said to be a natural way of promoting hair growth. When applied directly, the rich nutrients and proteins saturate the scalp and stimulate hair follicles. What results is less dry and damaged hair.
Sea Buckthorn Other Uses
Traditionally, Sea Buckthorn oil is widely used to promote the recovery of various skin conditions, including eczema, burns, and bad healing wounds, skin damaging effects of sun, therapeutic radiation treatment and cosmetic laser surgery. The preparations from the berries are also utilized to prevent gum bleeding, to help recuperate mucous membranes of the stomach and other organs. Cosmetics and skin care products made of Sea Buckthorn are valued for their rejuvenating, restorative and anti-aging action. As it contains many essential fatty acids like Omega 7, sea buckthorn oil is highly moisturising and able to heal burns and wounds. Loaded with antioxidants like Vitamins A and E (particularly alpha tocopherol), sea buckthorn oil may work to smooth fine lines and reduce wrinkles and skin roughness. Sea buckthorn is also an anti-inflammatory ingredient that can be used to treat sore, dry skin conditions.
How to Use

Apply directly to skin or hair as required or combine with other oils and essential oils to create a unique product for yourself. Click the DIY banner above to explore more.

Share
View full details