An astringent oil, which reduces first signs of ageing and finelines.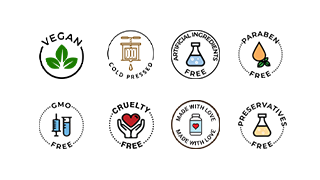 Regular price
Rs. 345.00
Sale price
Rs. 279.00
Unit price
per
Sale
Sold out
Cold Pressed Camellia Japonica Tea Seed Carrier Oil
Help Brighten The Skin
Tea seed oil has found its place in numerous beauty products and beauty applications, and it is now included in many home-made skincare products because of its texture. The high oleic acid content in tea seed oil is responsible for its use as a good skin moisturizer and when used as a topical cream, it is light and can lock in moisture and is easily absorbed into the skin. The tea seed oil may help to leave the skin feeling smooth, soft and non-greasy, and can help heal wounds, remove wrinkles and fine lines, remove makeup and removal of scars
Help Strengthen Hair Strands 
When the hair strands are healthy, proper hair growth is maximized, with Camellia oil being a powerful moisturizing adjuvant for hair growth. It is suitable for hot oil conditioning and leaves the hair feeling soft and shiny. For strengthening and conditioning the hair, its generous supply of oils can coat your hair strands and moisturize the scalp, help remove dandruff, prevent split ends and breakage. in the past, it was applied as a leave-in conditioner to make the hair silky and to add sheen.  A regular application of Camellia oil may completely nourish the hair follicles and restore dry hair to its original state, adding volume in the process.
Help Keep The Nails Nourished
The nails say a lot about the health of an individual and any slight change may be an indication of chronic diseases, such as those affecting the lungs and heart. Tea seed oil may be able to fight off possible signs of fungal infection as well as provide nourishment that the nails and cuticles need to remain healthy, and may keep them soft, shiny and strong as the nail bed is a critical source of blood flow and nutrition for the topical nails.
Help Fight Free Radicals
Oxidation is essential for natural metabolic reactions to occur in the body, but it also leads to the formation of free radicals which damage the cells and cause harm to the body and if left over time, may result in inflammation, acceleration of the ageing process and damage to important body organs. Camellia oil contains polyphenols which fight free radicals using their hydroxyl group to bind to the free radicals and neutralizing their effect (or via donation of their electron). The end result is that cell mutation and malignant diseases that may affect the body are kept in check.
How to Use

Apply directly to skin or hair as required or combine with other oils and essential oils to create a unique product for yourself. Click the DIY banner above to explore more.

Share
View full details