A purely indegenous butter, from the southern part of the country. Loc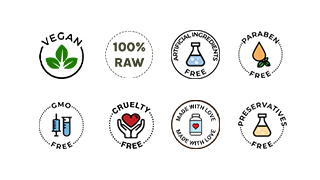 Regular price
Rs. 370.00
Sale price
Rs. 335.00
Unit price
per
Sale
Sold out
Physical Properties
Tattvalogy Sal butter is unrefined and almost scentless butter, with a dark greenish colour. Sal butter is an excellent source of both stearic and oleic acids. They are essential fatty acids that give your skin a healthy glow and keeps it looking young. They aid in reducing acne and is beneficial for acne-prone skin.
Composition
SAL BUTTER is a perfect skin and hair conditioner because of its moisturizing power. It has been used for centuries in India to protect and heal skin which has been exposed to sun and wind, causing damage.Due to its uniform Triglyceride composition, it softens skin instantly. Its miraculous property of melting when it touches the skin makes it perfect to be used in sticks and balms.
Uses
It is a popular choice when it comes to being used to make creams, balms, and bar soaps. SAL BUTTER promotes skin elasticity and treats dry skin and damaged hair. It melts when it comes in touch with human skin temperature, and thus it seeps into the skin easily. Its popularity and the body care and cosmetic industry doesn't come as a surprise. Its moisturizing and healing properties make it perfect for treating skin that has been exposed to sun and wind damage. SAL BUTTER (Shorea Robusta Seed Butter) is sourced from the seed of the Sal Tree grown in East Central India. This seed produces butter that has a firm texture to be used in cosmetics.
It contains mostly C18:0 and C18:1 (Stearic and Oleic) fatty acids. SAL BUTTER is also ideal for bar soaps and skin creams.
Benefits
Sal Seed Butter makes your skin feel velvety soft and gives it a nice sheen. It's perfect for oily skin as it doesn't leave any oily residue or traces. It's rich in vitamins and fatty acids and has anti-inflammatory properties.
How to Use

Use a generous amount directly on the skin or combine with other oils
Share
View full details