High in Vitamin-E Oil, it maintains the softness, suppleness, and radi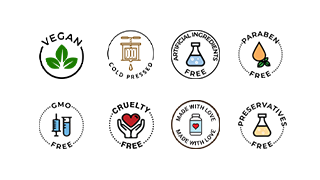 Regular price
Rs. 310.00
Sale price
Rs. 255.00
Unit price
per
Sale
Sold out
Wheatgerm Carrier Oil:-
Prevents Skin Problems
Wheat germ oil helps in providing you with a healthy skin as it prevents many skin problems like dry skin. You can apply it topically – it will soothe and repair your skin. It contains vitamin E oil, which is considered to be very good for the skin. Wheatgerm oil is further known to reduce fine lines and signs of ageing by providing back the elasticity to your skin.
Hair Care
As mentioned, this oil is a rich source of omega-6 fatty acid, also known as linoleic acid, which is known to be nourishing for the hair. When massaged into the scalp (in a diluted form) or mixed into shampoos and conditioners (10:1 ratio is a proper dilution), this oil can help the appearance and strength of your hair, and even prevent premature hair loss and dandruff.
Eliminates Skin Inflammation
Applying wheat germ oil to the inflamed or irritated skin has been a popular practice for generations. Due to the high levels of tocopherols (such as vitamin E) in this oil, it is able to nourish the skin and stimulate blood flow to speed healing, which can also eliminate inflammation and any swelling in the affected areas. This makes the oil an effective remedy for psoriasis, eczema, and various other common skin conditions.
Prevents Aging
The antioxidant effects of wheat germ oil are well known. Applying wheat germ oil to the skin can help reduce oxidative stress, minimize the appearance of wrinkles and scars, and increase collagen formation between new cells.
How to Use

Diffuse in a diffuser or other such tools, or add to hair and skin oil
Share
View full details